EXECUTIVE TEAM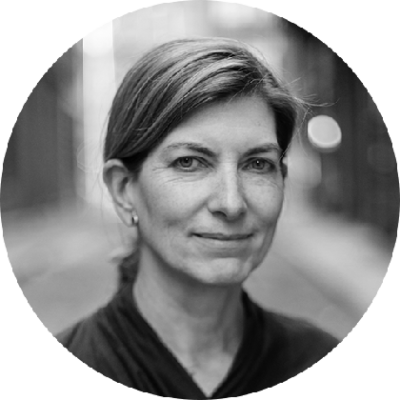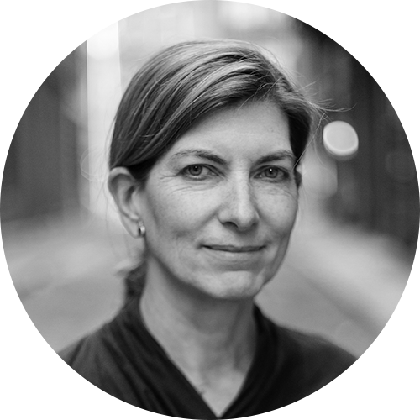 Rosanne Haggerty
President
Rosanne Haggerty is the President and Chief Executive Officer of Community Solutions. She is an internationally recognized leader in developing innovative strategies to end homelessness and strengthen communities. Community Solutions assists communities throughout the US and internationally in solving the complex housing problems facing their most vulnerable residents. Their large scale change initiatives include the 100,000 Homes and Built for Zero Campaigns to end chronic and veteran homelessness, and neighborhood partnerships that bring together local residents and institutions to change the conditions that produce homelessness. Earlier, she founded Common Ground Community, a pioneer in the design and development of supportive housing and research-based practices that end homelessness.
Ms. Haggerty was a Japan Society Public Policy Fellow, and is a MacArthur Foundation Fellow, Ashoka Senior Fellow, Hunt Alternative Fund Prime Mover and the recipient of honors including the Jane Jacobs Medal for New Ideas and Activism from the Rockefeller Foundation, Social Entrepreneur of the year from the Schwab Foundation, Cooper Hewitt/Smithsonian Design Museum's National Design Award and Independent Sector's John W. Gardner Leadership Award. She is a graduate of Amherst College and Columbia University's Graduate School of Architecture, Planning and Preservation.
TEAM MEMBERS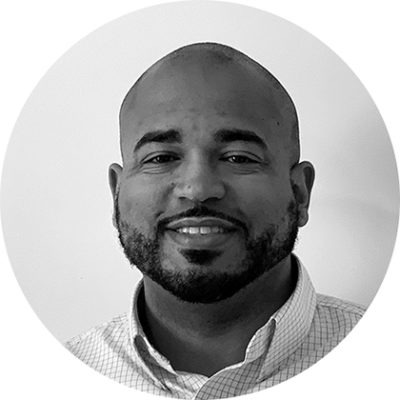 Dale White
Director of Real Estate, Brownsville Partnership
Dale White brings diverse experience in real estate development, asset management, and urban planning to his role as Director of Real Estate at The Brownsville Partnership. Mr. White is responsible for directing all real estate and community development projects for the Partnership, including overseeing current development projects, and new development opportunities with an elevated focus on providing equitable growth for community residents. Mr. White joined the Partnership from Jonathan Rose Companies where he was a Real Estate Development Manager. He also served as Lead Underwriter and Deployment Officer for The Rose Urban Green Fund (RUGF) CDE.
Mr. White managed over $500 million of real estate at Jonathan Rose Companies, including the following projects: Norris Homes (a $50 million, 130-unit, development in Philadelphia, PA), Bedford Green House (a $59 million, 118-unit supportive and affordable housing project in the Bronx, NY), Paseo Verde (a $48 million, 120-unit, LEED ND Platinum TOD), Third and Valley (a $64 million 220- unit community in South Orange, NJ), and Via Verde (a $100 million project in the Bronx, NY). As Deployment Officer at RUGF, Mr. White led five deployments of NMTC equity totaling $38 million. Prior to joining Jonathan Rose Companies, Mr. White was a Development Associate at Full Spectrum of NY where he was responsible for financial analysis and project management.
Before working in development, Mr. White was a Research Associate at Real Capital Analytics, responsible for land and real estate development site research. Prior to moving to New York, Mr. White worked as an Urban Planning Consultant for the City of Buffalo's Good Neighbor's Planning Alliance, where he established a platform for the youth of Buffalo to participate in the community planning process. His hometown of Buffalo, N.Y., has been the motivation for Mr. White to focus his energy, both academically and professionally, on repairing the fabric of communities. Mr. White received an MBA in Finance and Strategy (Stern NYU), an MSRE in Development (Schack NYU) and a BA in Environmental Design from SUNY Buffalo.
BOARD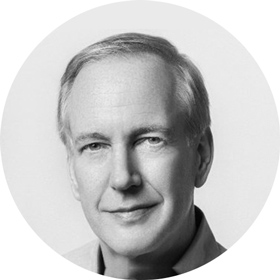 Ken Banta
Co-Chair
Ken Banta is the Founder and CEO of The Vanguard Group For Leadership. He also created and leads the Vanguard Forum, a leadership development program for rising top executives. Ken advises CEOs and companies on leadership, building high performance cultures and driving transformational change. Previously Ken was a member of the senior management teams of Bausch + Lomb, Schering-Plough and Pharmacia Corp. Earlier he was an executive with the public affairs firm Burson-Marsteller and worked for 10 years at Time Magazine as a writer and foreign correspondent.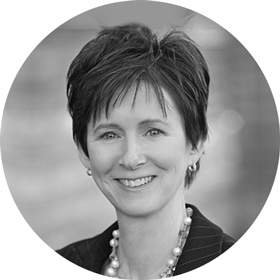 Brooke Denihan Barrett
Co-Chair
Brooke Denihan Barrett is the CEO of Denihan Hospitality, where she leads the operations of The James and Affinia brands and Denihan's luxury independent boutique hotels The Surrey, The Benjamin and The Carlton. With a lifetime of hospitality management experience in her family's 50+ year old hospitality business, Brooke has helped lead the transformation of Denihan into a nationally recognized leader in the boutique hotel management and investment industry. In 2013, Real Estate Forum named Barrett a 'Legend' among influential women in real estate. In 2011, she was named an 'Outstanding Woman in Real Estate' by National Real Estate Investor, and in 2011, 2012 and 2013 was among Real Estate Forum's 'Women of Influence'. Brooke was honored with the Stevie Award for 'Woman Executive of the Year' in 2012 and together with her brother Patrick Denihan, was named a New York finalist in the EY (Ernst & Young) Entrepreneur of the Year awards in 2016. A strong and noted advocate of women in business, she is a co-founder of the New York/New Jersey Chapter of the American Hotel and Lodging Association's 'Women in Lodging', the New York Women's Forum and the Committee of 200 (C200).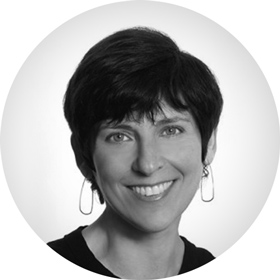 Abby Hamlin
Abby Hamlin is a New York City based real estate developer and civic thinker. She is the founder and President of Hamlin Ventures, which is one of a handful of successful woman-owned development companies. Focusing on select, design-driven projects that engage urban issues Hamlin's innovative projects earn the support of communities, win design awards, and at the same time, deliver stellar returns to their investors. Ms. Hamlin is especially proud of her role as initiator of The Schermerhorn, a 217-unit supportive housing residence completed in partnership with Common Ground Community, which demonstrated the collective benefit of public/private collaboration in helping affordable housing keep pace with market rate development. Prior to forming Hamlin Ventures in 1997, Ms. Hamlin was President of Swig Weiler & Arnow Mgt. Co., Inc. a premiere commercial real estate company that developed, owned and managed major office properties, as well as the Fairmont Hotels. Known as an active civic leader and expert in the field of public design, Ms. Hamlin currently serves on the boards of the Brooklyn Navy Yard Development Corporation, the Actors Fund Housing Development Corporation, the Forum For Urban Design and Art Omi. Previously she chaired the board of the Van Alen Institute. She has also served as a juror for the NEA's ArtWorks program, the Association of Collegiate Schools of Architecture and the Enterprise Community Foundation, as well as an advisor to the Mayor's Institute of Design. From 2010-2016 Ms. Hamlin was an adjunct professor at Columbia University where she taught graduate courses in real estate development. Ms. Hamlin holds a B.A. from Sarah Lawrence College and a Masters of Urban Planning from Princeton University.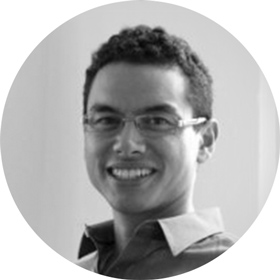 Ben Wise
Ben Wise is Senior Advisor of Strategic Projects at the International Rescue Committee, an international humanitarian NGO that employs 12,000 staff across 40 countries to deliver assistance to people affected by crisis in settings such as Congo, Somalia, Syria and Afghanistan. As Senior Advisor, Ben works with the C-suite and leads cross-cutting initiatives to structure and solve the organization's toughest strategic and operational problems. Prior to joining the International Rescue Committee, Ben was Senior Consultant at L.E.K. Consulting, where he led teams to advise leading global corporations and investors on a range of topics, including growth strategy, product launch and M&A target identification and assessment. Ben also brings experience in nonprofit management and investment strategy from previous positions in the industry. At National Equity Fund, a nonprofit fund that has invested over $12B in affordable housing, Ben executed multilateral transactions and conducted financial analysis of prospective partner organizations. He was a visiting scholar at NYU's Marron Institute of Urban Management, where he authored working papers and led a strategic planning process to define the vision and future direction of the institute. He also co-founded and managed a successful organization that builds mixed-income, sustainably designed housing in Rwanda, and held field positions at international organizations such as Partners in Health and Innovations for Poverty Action. Ben holds an MBA from NYU's Stern School of Business and an undergraduate degree in Urban Studies from Brown University.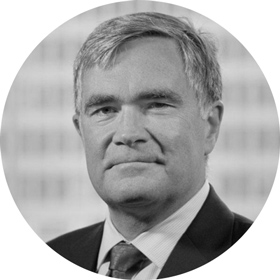 Eric Fornell
Eric Fornell is a vice chairman of Investment Banking & Capital Markets at Wells Fargo Securities, focused on the energy and power sector. Eric joined Wells Fargo in 2012. Before joining the firm, Eric was a vice chairman at J.P. Morgan, where he managed the power practice beginning in 1999 and ran the global natural resources franchise for several years. Eric also spent nine years at Goldman Sachs as an energy and generalist banker and nine years in the energy industry with American Natural Resources and CMS Energy. Eric has served as a member of the Secretary of Energy's National Petroleum Council, and he spent a year as deputy director of the Port of Detroit. Eric is a graduate of Amherst College and Oxford University, where he was a Rhodes Scholar.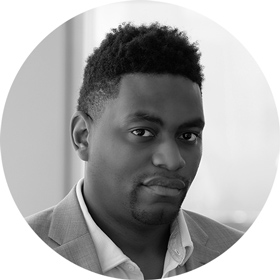 James Johnson Piett
James Johnson-Piett is responsible for the overall management of operations and strategic vision for Urbane Development, a community and economic development consultancy based in New York City. His work focuses on strengthening small businesses operating in underserved communities through market intelligence, technical assistance, and access to capital. Johnson-Piett will lead on structuring financing for the market redevelopment, creation of a 2-year pop-up market, and overall market management post-construction. Some of his clients include: The Green Grocer Project, Flatbush Caton Market, NYC EDC, NYC DCA, Detroit Economic Growth Corporation, Seattle Office of Economic Development, Local Initiative Support Corporation (LISC), WK Kellogg Foundation, Robert Wood Johnson Foundation, Centers for Disease Control, Yale University, Toronto Public Health Department and hundreds of independent, small business clients throughout North America. James was named one of the 100 Most Influential People in Brooklyn Culture by Brooklyn Magazine in Spring 2016. He is currently Vice Chair of the Business Alliance for Local Living Economies (BALLE) and is a 2013-14 BALLE Local Economy Fellow, is a Co-Convener of the National Healthy Corner Stores Network, and sits on the advisory board of American Communities Trust of Baltimore. James is an alumnus of Swarthmore College and attended the MIT Center for Real Estate Professional Development Institute in 2007.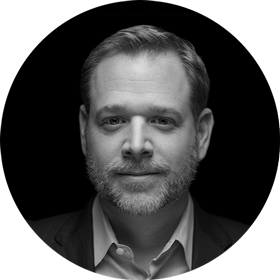 Jay Farner
Jay Farner is Chief Executive Officer of Quicken Loans, the nation's largest mortgage lender. He is responsible for the leadership, growth and culture development across the company. Jay began his career with Quicken Loans in 1996, and most recently served as President and Chief Marketing Officer. Under his leadership, the company launched Rocket Mortgage, which helped Quicken Loans become the largest mortgage lender in the country. Quicken Loans employs 17,000 team members and has been among the top-30 companies on FORTUNE magazine's annual "100 Best Companies to Work For" list for 15 consecutive years. Jay is a graduate of Michigan State University and resides in the Detroit area with his wife, Wendi, and their three children.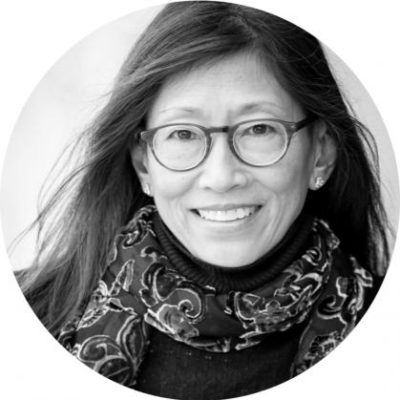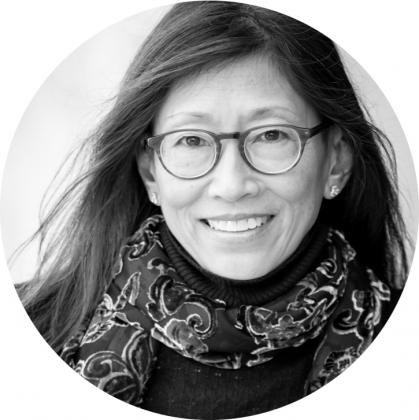 Molly Tschang
Molly Tschang is Founder and CEO of Abella Consulting, a New York-based leadership development and business advisory consultancy that helps senior leaders cultivate the collaborative capacity to elevate individual, team, and organizational performance and accelerate sustained, profitable growth. Prior to launching Abella, Molly held executive leadership positions at Cisco Systems and U.S. Filter, where she led the integration of over 80 acquisitions, and consulting and business development roles at Deloitte, and IBM. Molly holds a BS in chemical engineering from Cornell University and an MBA from UCLA with a focus on entrepreneurship. She has served as the Executive Director for NetHope, serves on the Cornell Engineering College Council and Board of Advisors of Relief International, and is a guest lecturer at CornellTech. An advocate of social enterprise, Molly provides pro bono strategic advisory services to Three Dot Dash® (mentoring global teen leaders) and the NYU Reynolds Program for Social Entrepreneurship. In 2017, Molly was selected from among 12,000 applicants to be a protégé of Marshall Goldsmith through his 100 Coaches initiative.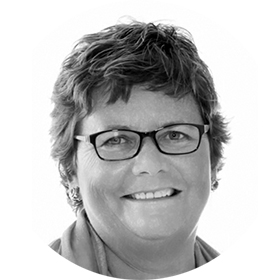 Pamela J. Dearden
Pamela (PJ) Dearden is a Managing Director and the Chief Culture & Conduct Officer for JPMorgan Chase. In this global role, she works with the businesses and control functions to develop and embed Culture & Conduct. Previously at JPMC, PJ was the Global Head for Financial Crimes Compliance which included Anti-Money Laundering (AML) and Sanctions Compliance. She held a similar global position at Citi and for Deutsche Bank in the United States. PJ has also held several senior positions in the Federal government. Until 2003, she was the Senior Anti-Money Laundering Coordinator for the Board of Governors of the Federal Reserve System in Washington, DC. At the U.S. Department of the Treasury, she was an Assistant Director and then Counselor to the Director at the Financial Crimes Enforcement Network (FinCEN). She has a BA in Economics from Bates College in Lewiston, Maine and a MS in Management from Lesley College in Cambridge, Massachusetts.

FOUNDING PARTNERS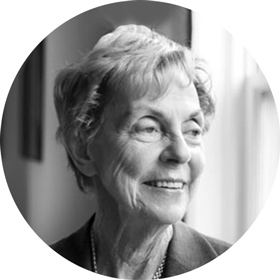 Dr. Jill Ker Conway
Founding Board Chair
Jill Ker Conway was an Australian-American author and corporate leader with extensive board governance and leadership experience at such companies as Nike, Colgate Palmolive and Lend Lease. Well known for her autobiographies, in particular her first memoir, The Road from Coorain, she was also Smith College's first woman president from 1975–1985. From 2011 to 2014, Jill served as the founding Board Chair at Community Solutions.