EXECUTIVE TEAM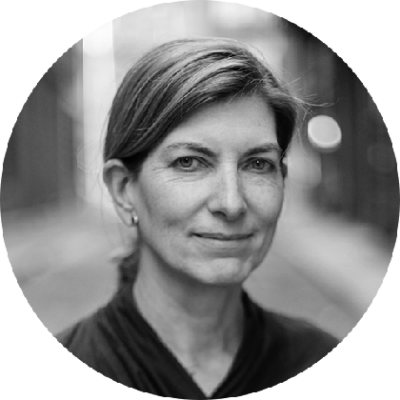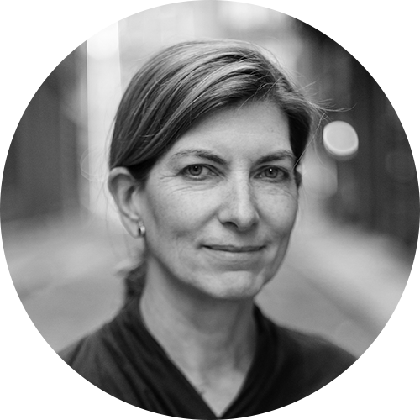 Rosanne Haggerty
President
Rosanne Haggerty is the President and Chief Executive Officer of Community Solutions. She is an internationally recognized leader in developing innovative strategies to end homelessness and strengthen communities. Community Solutions assists communities throughout the US and internationally in solving the complex housing problems facing their most vulnerable residents. Their large scale change initiatives include the 100,000 Homes and Built for Zero Campaigns to end chronic and veteran homelessness, and neighborhood partnerships that bring together local residents and institutions to change the conditions that produce homelessness. Earlier, she founded Common Ground Community, a pioneer in the design and development of supportive housing and research-based practices that end homelessness.
Ms. Haggerty was a Japan Society Public Policy Fellow, and is a MacArthur Foundation Fellow, Ashoka Senior Fellow, Hunt Alternative Fund Prime Mover and the recipient of honors including the Jane Jacobs Medal for New Ideas and Activism from the Rockefeller Foundation, Social Entrepreneur of the year from the Schwab Foundation, Cooper Hewitt/Smithsonian Design Museum's National Design Award and Independent Sector's John W. Gardner Leadership Award. She is a graduate of Amherst College and Columbia University's Graduate School of Architecture, Planning and Preservation.
Anna Kim
Principal
Anna is a Principal at Community Solutions, where she harnesses strategic communications and campaigns to support the movement to end homelessness. Through her career, she has been fortunate to serve organizations advancing equity for communities across the country and the world. She has led communications on issues including criminal justice, public health, the child welfare system, and sexual assault on college campuses. Most recently, she was the Director of Communications at The Bronx Defenders, where she witnessed the devastating impact of homelessness as both a cause and consequence of ensnarement in the criminal legal system. She also held previous positions at the International Rescue Committee and Callisto. She holds a M.A. in journalism and international relations from New York University and a B.A. from the University of North Carolina – Chapel Hill. She proudly serves on the board of End Rape on Campus.

LOVES: FIGHTING FOR EQUITY
HATES: COMPLACENCY
SUPER POWER: TAR HEEL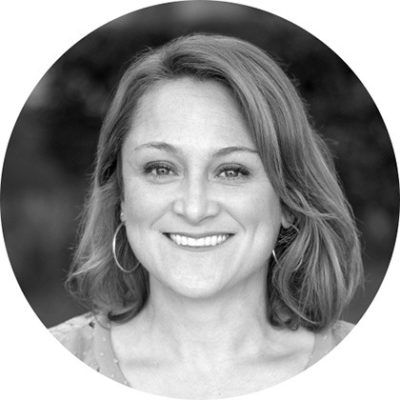 Beth Sandor
Principal
Beth is a Principal at Community Solutions, where she co-directs the organization's systems change work to help communities end homelessness throughout the US and around the world. In this role, she leads the organization's national Built for Zero campaign, a rigorous follow-on to the 100,000 Homes Campaign designed to help a dedicated group of 70 communities do whatever it takes to end chronic and veteran homelessness. Beth brings more than 15 years of experience working in the field of supportive housing and community development in both the United States and the United Kingdom. From 2010-2014, she led quality improvement for the 100,000 Homes Campaign, for which her work was highlighted in both The New York Times and The Harvard Business Review. Beth holds a B.A. from Boston College.
LOVES: DATA FOR IMPROVEMENT
HATES: BROKEN SYSTEMS
SUPER POWER: ROCK CLIMBER
TEAM MEMBERS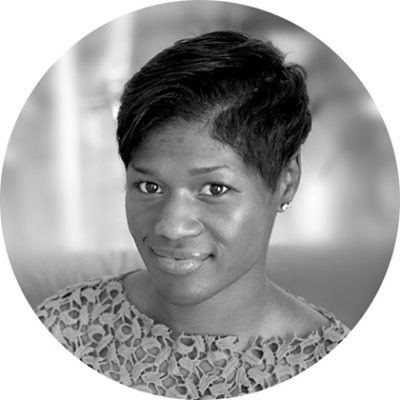 Amber Elliott
Community Based Improvement Advisor, Catalytic Projects
Amber Elliott is the Community Based Improvement Advisor for Catalytic Projects, where she works to empower residents and co-create a neighborhood of choice through physical development. Amber is a Detroit native and prior to her arrival to Hartford worked for the Detroit Land Bank Authority as the Community Partnership Program shepherding 300 plus nonprofits through the process of acquiring and activating land back to a productive and transformative use for the communities they serviced. Amber also has experience in grant management and policy drafting, having worked at Detroit LISC as an Associate Program Manager, ArtSpace Projects Inc. as a Consultant and for a Detroit City Councilman as a Policy Analyst. Amber is a proud graduate of Howard University and University of Michigan Law. She is licensed to practice in Michigan and the United States Supreme Court.
LOVES: FIGHTING FOR EQUITY
HATES: COMPLACENCY
SUPER POWER: PROVOCATEUR
Ana Paula Delja
Director, Strategic Partnerships
Ana Paula manages all grant-based fundraising and development operations to support the annual operating budget of Community Solutions. She leads institutional giving efforts and special initiatives, and provides overall strategy for the department. Prior to joining the team, Ana Paula was a Program Associate at United Way of Greater Los Angeles, where she helped write and launch Home for Good, the five-year plan to end chronic homelessness in Los Angeles County. Ana Paula received her BA in Business Administration from Loyola Marymount University and her MS in Urban Policy from The New School for Public Engagement.
LOVES: FIGHTING FOR EQUITY
HATES: BROKEN SYSTEMS
SUPER POWER: WORLD TRAVELER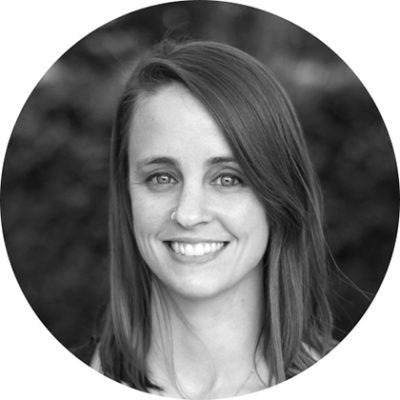 Andi Broffman
Portfolio Manager, Catalytic Projects
Andi Broffman is the Portfolio Manager for Catalytic Projects on the Built for Zero team. Using her five years of experience working with communities to improve their local homelessness serving systems, Andi is now helping to identify and structure opportunities in new spaces to accelerate the work of the Built for Zero team in meeting its strategic aims. Andi holds an MPA in Environmental Science and Policy from Columbia University and a BA in Sociology from NYU.
LOVES: SYSTEMS THINKING
HATES: COMPLACENCY
SUPER POWER: CROSSWORD PUZZLE CHAMP
BOARD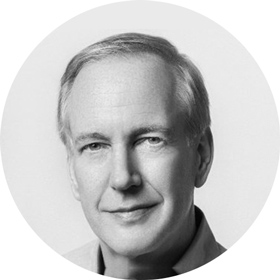 Ken Banta
Co-Chair
Ken Banta is the Founder and CEO of The Vanguard Group For Leadership. He also created and leads the Vanguard Forum, a leadership development program for rising top executives. Ken advises CEOs and companies on leadership, building high performance cultures and driving transformational change. Previously Ken was a member of the senior management teams of Bausch + Lomb, Schering-Plough and Pharmacia Corp. Earlier he was an executive with the public affairs firm Burson-Marsteller and worked for 10 years at Time Magazine as a writer and foreign correspondent.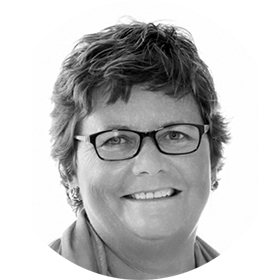 Pamela J. Dearden
Pamela (PJ) Dearden is a Managing Director and the Chief Culture & Conduct Officer for JPMorgan Chase. In this global role, she works with the businesses and control functions to develop and embed Culture & Conduct. Previously at JPMC, PJ was the Global Head for Financial Crimes Compliance which included Anti-Money Laundering (AML) and Sanctions Compliance. She held a similar global position at Citi and for Deutsche Bank in the United States. PJ has also held several senior positions in the Federal government. Until 2003, she was the Senior Anti-Money Laundering Coordinator for the Board of Governors of the Federal Reserve System in Washington, DC. At the U.S. Department of the Treasury, she was an Assistant Director and then Counselor to the Director at the Financial Crimes Enforcement Network (FinCEN). She has a BA in Economics from Bates College in Lewiston, Maine and a MS in Management from Lesley College in Cambridge, Massachusetts.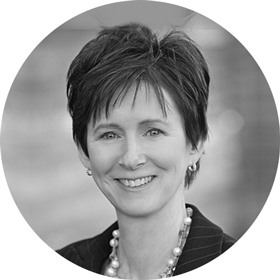 Brooke Denihan Barrett
Co-Chair
Brooke Denihan Barrett is the CEO of Denihan Hospitality, where she leads the operations of The James and Affinia brands and Denihan's luxury independent boutique hotels The Surrey, The Benjamin and The Carlton. With a lifetime of hospitality management experience in her family's 50+ year old hospitality business, Brooke has helped lead the transformation of Denihan into a nationally recognized leader in the boutique hotel management and investment industry. In 2013, Real Estate Forum named Barrett a 'Legend' among influential women in real estate. In 2011, she was named an 'Outstanding Woman in Real Estate' by National Real Estate Investor, and in 2011, 2012 and 2013 was among Real Estate Forum's 'Women of Influence'. Brooke was honored with the Stevie Award for 'Woman Executive of the Year' in 2012 and together with her brother Patrick Denihan, was named a New York finalist in the EY (Ernst & Young) Entrepreneur of the Year awards in 2016. A strong and noted advocate of women in business, she is a co-founder of the New York/New Jersey Chapter of the American Hotel and Lodging Association's 'Women in Lodging', the New York Women's Forum and the Committee of 200 (C200).
FOUNDING PARTNERS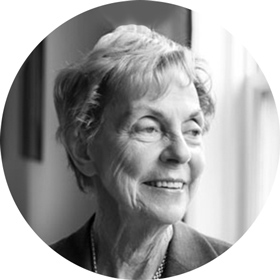 Dr. Jill Ker Conway
Founding Board Chair
Jill Ker Conway was an Australian-American author and corporate leader with extensive board governance and leadership experience at such companies as Nike, Colgate Palmolive and Lend Lease. Well known for her autobiographies, in particular her first memoir, The Road from Coorain, she was also Smith College's first woman president from 1975–1985. From 2011 to 2014, Jill served as the founding Board Chair at Community Solutions.