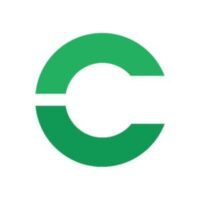 For years, the plan for solving homelessness in Santa Fe wasn't much of a plan at all. As in a lot of communities, reaction was the rule. Cleaning up encampments only meant chasing them from one part of the city to another. The city didn't have a data-driven strategy; it couldn't boast a people-oriented focus, either. Different agencies saw unique parts of the problem, but rarely the whole issue. By 2018, New Mexico topped U.S. lists for the percentage of people experiencing chronic homelessness. "We spent a lot of money not solving the problem," said Santa Fe Mayor Alan Webber.
Late that year, Webber decided to try something different. He committed the city to the "Built for Zero" strategy, an administrative philosophy that focuses on better use of data and coordination to tackle homelessness. Santa Fe is one of more than 80 communities that have taken up the Built For Zero pledge, a commitment to reduce homelessness to a standard called "functional zero."
---
People don't always love to be told to fundamentally re-think how they do their work, but adopting Built for Zero means that groups need to find ways to come together. Kathy Shaheen, mayor of Albany, New York, offered an example. There's a privately funded emergency shelter in Albany — part of a national network of faith-based ministries — that doesn't work with the rest of the city, she says. At night, it offers people a place to sleep, but during the day it turns them out, offering no real opportunity for services. "We have a homeless shelter that is basically a superstore," Shaheen said, instead of a local operator that coordinates with the city's overall strategy.
Change is hard, even for people who believe in change, said Webber, acknowledging that adopting the Built for Zero methodology or incorporating new strategies with CARES Act dollars were not seamless transitions.
Haggerty said that there is an opportunity now to grab the brass ring — to make homelessness rare, brief and non-recurring — and mayors and county executives are in a special position to build a coalition to achieve change, even if some people are reluctant to accept it at first. "This is very much a model we see for the complex human services problem that surround homelessness," Haggerty said. "It's a problem of a broken system. It's really not about individuals and their misfortune."