We sat down with Mary Tobin, newly appointed director of the Brownsville Partnership, to discuss her vision for helping Brownsville address key issues identified by the community, like health, employment and safety. Mary, a West Point graduate and former Army officer, joined Community Solutions after working for the U.S. Department of Housing and Urban Development.
What new approach do you plan to implement in Brownsville?
There are amazing organizations already working in Brownsville. The trouble is there are not too many organizations working together to impact the overall employment system or the workforce system. I wouldn't call it a new approach but I am definitely going into this challenge trying to figure out what are the best partnerships to create and to activate immediately to affect unemployment.
For instance, there are certain organizations that are making waves and making huge impacts in East New York and Downtown Brooklyn. That positive impact has not necessarily reached Brownsville. I want to work with them and convince them to make themselves present here in Brownsville. I'm doing a lot of recruiting of organizations to actually locate here in the Gregory Jackson Center so people of Brownsville know that the city does care about their success, as well.
And secondly, there are a ton of programs for youth with [criminal justice] backgrounds, but there aren't very many for youth without. There is also a ton of community space that hasn't been activated for youth enrichment programs. And just fairly recently there has been a youth center that was activated in Brownville Houses but it took two years for this group of people to get that done. That's unacceptable. We have space, we have youth, we have money and we have people who want to see this happen but we need to bring those people together to make sure that this happens.
What opportunities for positive change do you see in Brownsville that your team can build on?
There are a lot more resources available than most people in Brownsville realize. That struck me immediately. It's not that we don't have enough money, but literally there are people who are unaware that there are a multitude of training programs, or GED prep training classes. There are even employers who provide training programs that pay you.
It's a very simple step, but one of the first contributions I want to make to this community is to provide a comprehensive resource guide for service organizations. Service organizations are not necessarily aware of all the resources on the ground they can access. There is burnout occurring because people are utilizing the same organization over and over again not knowing that there is another organization that has additional resources, but because no one is aware that they exist, the programs are sometimes closed.
It's both exciting and frustrating. But that's probably the biggest opportunity here in Brownsville.
What's the biggest challenge you anticipate in this work?
Inspiring a variety of organizations to subordinate individual organizational needs for the greater collective need may very well be my biggest challenge.
But I think that perhaps we just need a change in perspective. There is enough work here to be done. There is enough credit and recognition to go around. If I am successful in bringing a fresh attitude and perspective to how we approach solving these community challenges, then I believe I can motivate organizations to partner with others in order to make the biggest impact possible.
What can we do? I can help one person get a job. But, if I put these three mechanisms in place can I help 100 people get a job? And then if I connect to three other organizations, can we get 500 other people a job? Giving people a different perspective is a challenge, but I think I'm just the person for the job.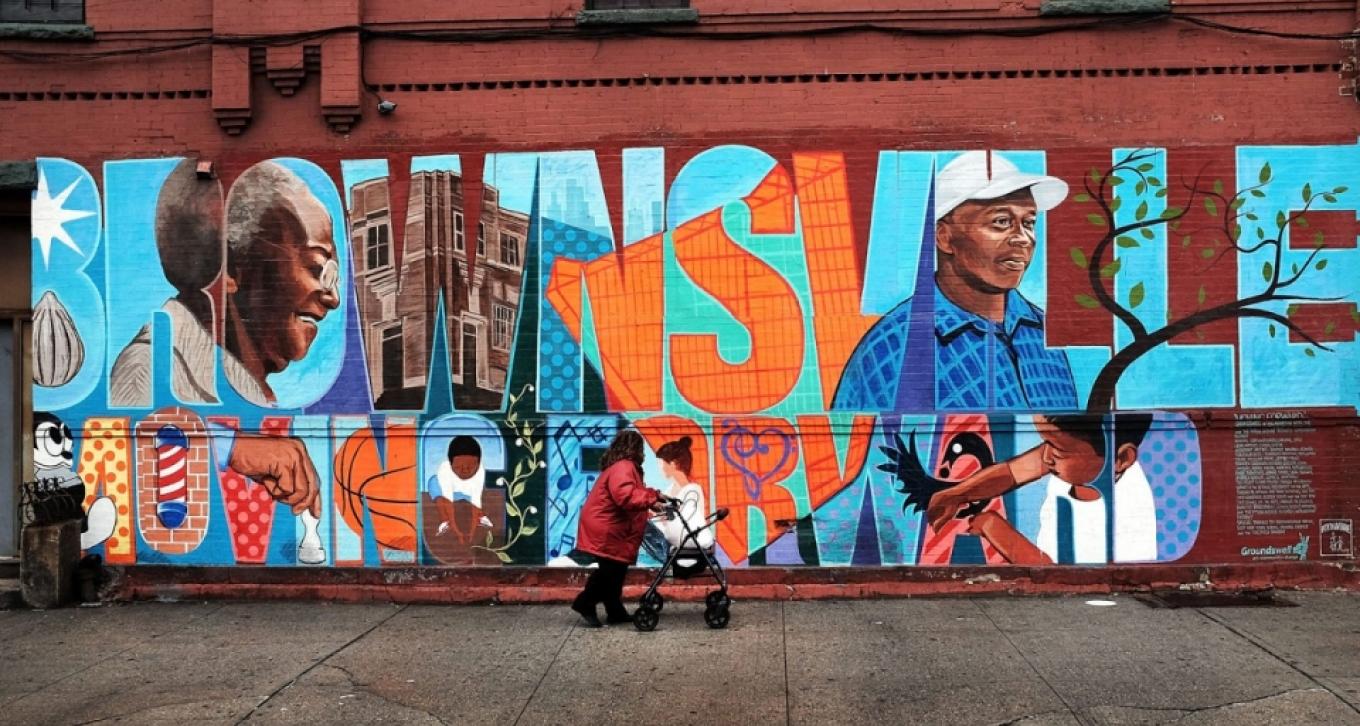 What led you to work on these kinds of issues in Brownsville?
I think the stars aligned and brought me to Brownsville. But I believe I've been working my whole life to get into an opportunity where I could wake up everyday and know and feel and believe that I am helping people.
Before I came to Brownsville I worked for three and a half years for the Department of Housing and Urban Development in the Office of Housing Operations in a division that was formed to address many of the challenges that the country was facing as a result of the 2008 housing crisis. So I got to work on projects in which we were essentially trying to make the loan and underwriting process safe from predatory lenders who preyed on underserved communities. So for the past three years I have been very focused on a lot of the unfair housing practices and the abuse of people's trust, particularly people of color, in underserved communities.
Prior to working at HUD, I served ten years in the Army as a Communications Officer. While I was deployed to Iraq, I worked within an Iraqi community in which I got to serve people who just really wanted a better way of life, who deserved an equal opportunity to have housing, to have their kids go to school, and to feel safe. It's interesting because now looking back they aren't that much different than the people of Southwest Atlanta where I grew up. Everybody wants a shot at a good life. I think that my whole life has been leading up to the opportunity for me to sit in this seat as the Director of the Brownsville Partnership, where I can help people of a community envision a better way of life. I can actually impact this community by creating those opportunities with the help of good partners and good people. I'm here of course because the opportunity came up but I took the position because I believe that I was created for this. Everyday I get to help somebody and there is no better feeling than that.
Keep up with the great things happening with Mary and the Brownsville Partnership by signing up for our Newsletter.