On July 2, Lake County, Illinois announced that they have reached both Functional Zero and met federal benchmarks and criteria for ending veteran homelessness. They are the 11th community in the nation to reach Functional Zero on veteran or chronic homelessness.
COVERAGE AREA
Cities: 2 Counties: 1
Total Population: 696,535
"People think ending homelessness is not achievable, because the system wasn't designed to end it — it was designed to manage it," said Brenda O'Connell, community lead for Built for Zero and the Continuum of Care Program Coordinator of Lake County. "But if you redesign it with zero in mind, it can be ended."
By reaching Functional Zero, the suburban county north of Chicago has created a local system that can house more veterans in a month than enter into homelessness. For them, this meant that they have less than 5 veterans actively experiencing homelessness, which is the average number of veterans the system can house in a month. In doing so, they have created an environment where homelessness is brief and permanently resolved when it occurs, and rare overall.
"Built for Zero was a catalyst of change for our community," O'Connell said.
Knowing everyone by name
Every week, the actors working on veteran homelessness in Lake County receive an email. The email includes a list of every veteran in the community experiencing homelessness. When it features an unfamiliar name, emails begin circulating within hours: Where is this person? Why are they experiencing homelessness? What is their housing plan? That list is in the hands of local nonprofit providers, the housing authority, and the local veteran's medical center, known as the Captain James A. Lovell Federal Health Care Center — all working together to veteran homelessness in Lake County.
Everything changed with the introduction of a by-name list, a real-time, individual list of people experiencing homelessness, O'Connell said. For the first time, the team has a full picture of veteran homelessness in their community and insight needed to ensure that the system is not simply operating to be full — but to be strategic.
"Now, we're looking at our by-name list, and we're solving for zero," O'Connell said. "Who is in most need of this specific care and housing? Who is the person we need to put in that housing slot? We are prioritizing the hardest to serve for housing."
"The measures of quality now are whether the number of people experiencing homeless going down — that's success."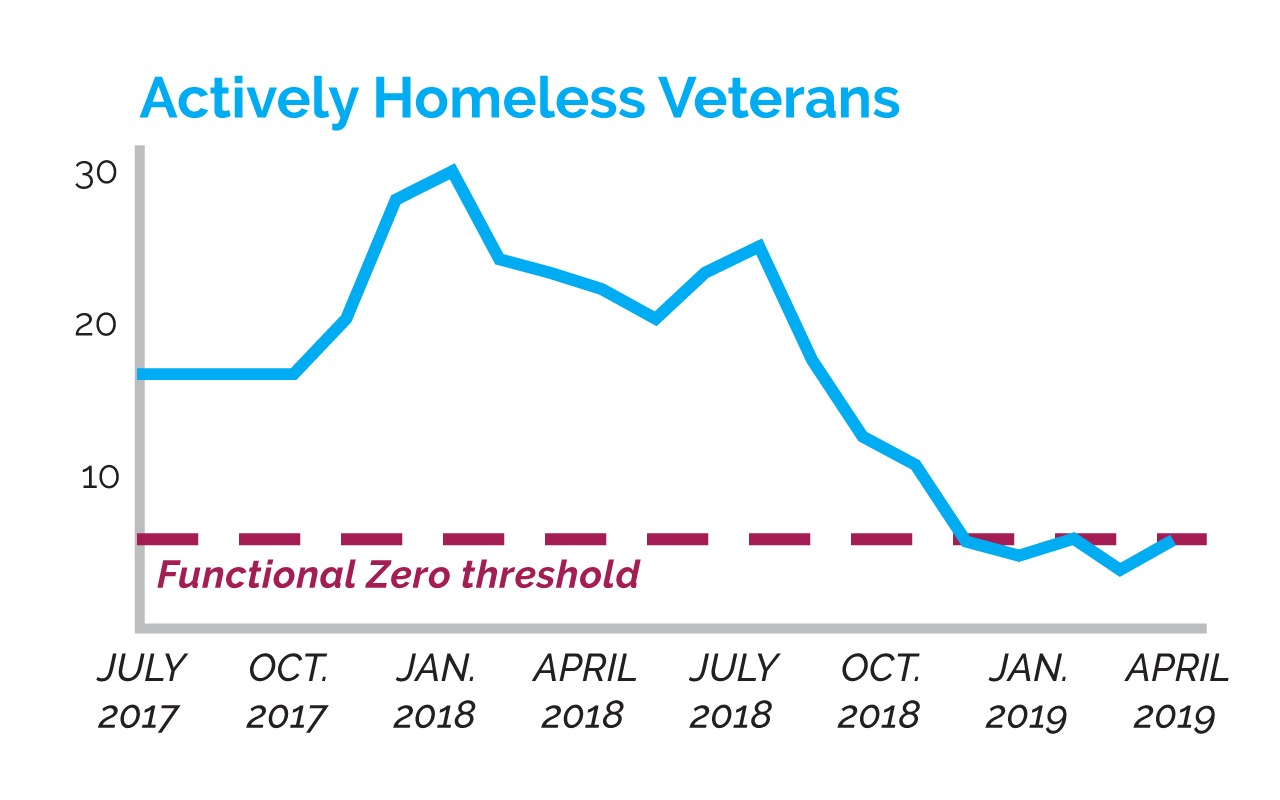 Removing barriers to housing
Leveraging this data and shared commitment to ending veteran homelessness, Lake County has been able to test new ideas to remove individual and systemic barriers to ending homelessness.
"They tested more ideas faster than any team I have ever seen," said Eddie Turner, a Built for Zero Improvement Advisor.
One solution addressed the fact that the pathway to housing required going through temporary shelter.
"There were so many reasons why people might not want to come into shelter," O'Connell said. "For example, 'I have a pet who is my life, and I will not leave them for the night.' Or 'I have a serious mental illness and sleeping in a room with 20 other people is not something I can do.'"
The local team began to conduct outreach to individuals who were not visiting shelters, whether they were in libraries during the day or in retail parking lots at night. As veterans began to realize there was a new pathway out of homelessness that did not require going through shelter, they began to seek support. The community's by-name lists grew, as did their ability to solve for the whole problem.
As they looked at their data, the team also discovered that many veterans experiencing homelessness were staying at the local VA medical center's domiciliary care, which provided medical rehabilitation and treatment, for extended periods of time. The team soon realized that many of those individuals were not moving in to permanent housing because they needed to live at the domiciliary to access dental care.
"We needed to figure out how to preserve access to dental care without delaying veterans' move to independent housing," she said. "And so that's what we did."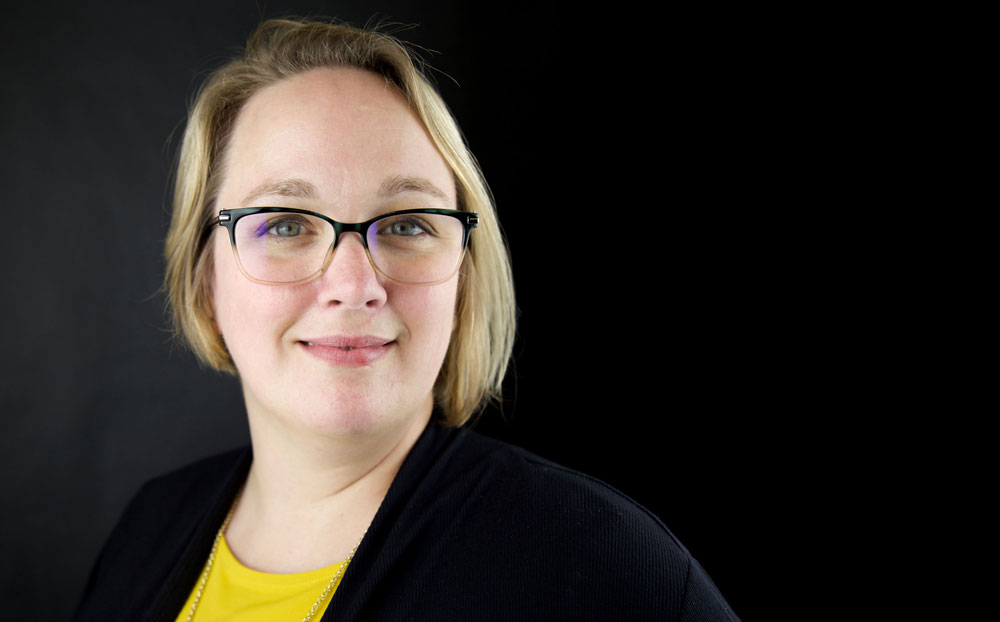 "Ultimately, we believed we would be able to get to a different status quo because we operated differently. We have flipped all of our work, so that it is in service of the goal of ending homelessness."
— Brenda O'Connell, Continuum of Care Program Coordinator of Lake County
A new reality
By reaching Functional Zero for veterans, Lake County has created a system that works to ensure that homelessness is neither inevitable or inescapable, nor a way of life for the veterans experiencing it.
Before, moving veterans into permanent housing could take months, or even years. O'Connell recalled one veteran who had recently experienced homelessness in their county. On the same day she was placed in an apartment, she not only received a truck full of donated furnishings for her new home, but she was also hired for an entry-level position at the local VA medical center.
"Ultimately, we believed we would be able to get to a different status quo because we operated differently," she said. "We have flipped all of our work, so that it is in service of the goal of ending homelessness."