Our partners invest their knowledge, relationships, and leverage in support of the work of our communities. They are a critical piece in the success and sustainability of our work together. We are deeply grateful for their contributions.
---
If you would like to partner with Community Solutions, please reach out to us at sp@community.solutions.
CORE PARTNERS
Our Core Partners have committed to providing multi-year catalytic support for our work. As part of a group uniquely committed to our mission of ending homelessness, these partners are at the forefront of the conversation and offer instrumental thought leadership.


Rocket Mortgage by Quicken Loans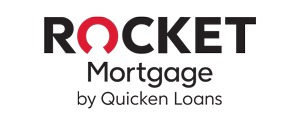 "Across the country, nearly 40,000 veterans will experience homelessness tonight. This is both extremely heartbreaking and completely unacceptable. We are in the business of helping people realize the dream of homeownership, and we understand the tremendous value of a place to call your own. Together with Community Solutions and local partners, we will ensure that veterans are placed into permanent supportive housing, building the foundation they need to create permanent change."
— Jay Farner, Chief Executive Officer of Quicken Loans
Ballmer Group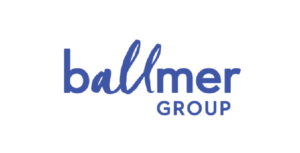 "With its Built for Zero initiative, Community Solutions has put together the right ingredients to achieve an audacious goal. They are supporting local partnerships that bring together all the government agencies and community partners that serve individuals and families facing homelessness — smartly using technology to identify needs at the individual level, as well as opportunities and insights to change how systems operate as a whole. The rigor and intentionality of their approach will yield lessons for us all those working to achieve impact at scale."
— Jeff Edmondson, Executive Director of Community Mobilization, Ballmer Group
Kaiser Permanente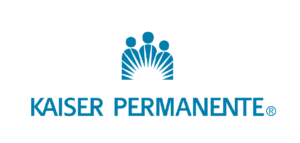 "Kaiser Permanente is investing in homelessness and housing insecurity because there is a proven link between housing and health. Addressing affordable housing and homelessness is crucial to Kaiser Permanente's mission to improve the health of our members and the communities we serve, and to advance the economic, social and environmental conditions for health."
— Bernard J. Tyson, chairman and CEO, Kaiser Permanente
Tableau Foundation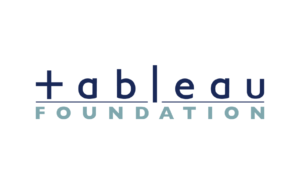 "Community Solutions has been a pioneer in the use of data to empower decision-makers and make an end to homelessness possible. Scaling this program and helping eliminate veteran and chronic homelessness in an additional 50 communities, we have an opportunity to help change the national conversation and show that this is a challenge that we can overcome within our lifetime."
— Neal Myrick, Global Head, Tableau Foundation
The Home Depot Foundation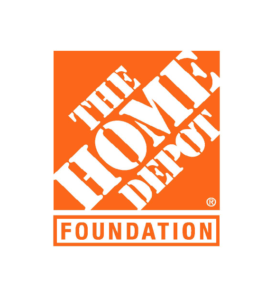 "The Home Depot Foundation has been a proud partner of Community Solutions since 2011, and while we have since seen veteran homelessness decrease by more than 50 percent, there is more work to be done. The Home Depot Foundation is committed to ending veteran homelessness, and we believe it is important to give back to those who have sacrificed so much for our country. Built for Zero provides a holistic solution to the issue of veteran homelessness and empowers communities to create strategies to solve for this challenge."
— Erica Headlee, Manager, Programs and Partnerships, The Home Depot Foundation
---
STRATEGIC PARTNERS
Ensworth Charitable Foundation
Mary J. Hutchins Foundation

---
MISSION PARTNERS
Bayonet Capital
Boehringer Ingelheim Cares Foundation
Charles and Mildred Schnurmacher
Noble Charitable Fund
Raskob Foundation
Starr Foundation
---
SUPPORTING PARTNERS
Amazon Web Services (AWS)
Anne J. Caudal Foundation
Bank United
Butler Family Fund
Charles Nelson Robinson
United States Environmental Protection Agency
Hoffman Foundation
LISC Bring Them HOMES
M&T Charitable Foundation
NYC Department of Transportation
People's United Foundation
PLUS1
---
EVENT PARTNERS
Event Partners have contributed to make a specific learning session, conference, or (other CS event) possible.

---
VOICES
Voices are individuals who leverage their personal brand and voice, and far-reaching platforms, to consistently champion Community Solutions and bring exposure of our work to broad audiences.