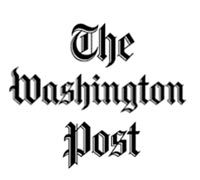 Rosanne Haggerty, an Amherst College Life Trustee, founded Common Ground Community, a not-for-profit organization started in 1990 that develops strategies to end homelessness in New York City. Haggerty, a MacArthur and Ashoka fellow, is currently president of Community Solutions, a new organization aimed at strengthening communities to end homelessness nationwide.
What challenges did you face in starting your nonprofit?

I had an idea for what could be done with this troubled building in Times Square that would bring together housing for low-income people and historic rehabilitation of an important asset, deal with a serious crime problem and contribute to a Times Square revitalization plan. The challenge was how to make this all come together and work in a real place in real time. Making the puzzle pieces fit was the hard thing. I couldn't find a not-for-profit to take it on. I had to start Common Ground to make the idea happen. The first step was the basic outline of the plan and getting funding. Next was meeting with whoever would help improve the idea and anticipate questions from a diverse array of people in the community — the property owners, business leaders, civic leaders, public officials, people at various agencies, not-for-profits, churches. It was an intense consultation process.
The Center for Urban Community Services was a key first partner who has assisted tenants with mental health, social services and employment needs. Ben & Jerry's was another early partner. This first project had to weave in employment and the need for a different type of retail environment. Times Square was a chaotic and dangerous place then with a lot of X-rated places. I met with someone from Ben & Jerry's board. We were surrounded by people walking down 8th Avenue to the Port Authority bus terminal. He said, "There are a lot of people here and nowhere for them to stop." They were willing to take a leap and take over the first of the commercial spaces we converted. They actually donated the franchise to us.