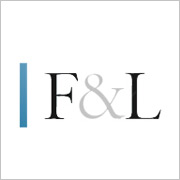 Twenty-four years ago, Rosanne Haggerty transformed the way homelessness is addressed in New York City. She founded a nonprofit that renovated run-down buildings and converted them into housing for people who are homeless, with support services on-site.
Her innovative approach won her and her organization, Common Ground, worldwide media attention, and she was awarded a $500,000 MacArthur Foundation "genius" grant.
Yet no matter how many buildings Common Ground renovated, Haggerty continued to see homeless people on the streets. She realized that if she wanted to end homelessness, she couldn't just take her organization's program and replicate it in different cities. She needed to work with communities to help them solve their most intractable, complicated problems, including the ones that lead to homelessness.
"We got as far as we could go as innovators within homelessness," she said, "We needed to build approaches to these problems that are as multifaceted as the problems."
So in 2011 she left Common Ground and founded an entirely new nonprofit, Community Solutions.Unlike Common Ground, her new organization isn't about a program; it's about a process to solve problems. Rather than just building new housing, Community Solutions helps communities address the issues that underlie homelessness. Its mission is to help communities "solve the complex problems that touch the lives of their most vulnerable residents," Haggerty said.
"It's really like, 'How do we help everybody else succeed?'" she said. "We find ourselves really looking at this question of how do we help institutions get out of their own way and become freer in just working in the spaces between organizations, which is where I think the action is."
Homelessness, poverty and other difficult issues demand answers that aren't off-the-shelf solutions, Haggerty said. They require a process that helps communities rethink how they use existing resources and address their problems in all their complexity.
Community Solutions acts as part coach, part consultant and part "enabler." Although the organization's current initiatives address homelessness and the factors that contribute to it, Haggerty believes that their approach represents something more.
"Ultimately, it's not just about Community Solutions," she said. "I think we represent a new way of attacking problems that are problems of the commons, and we've all got to own them."
Read this Q and A with Rosanne Haggerty to learn more about Community Solutions' work.