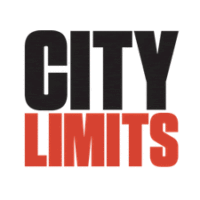 If you live in New York City and ride the subways or buses, you've probably seen the posters telling you of the dangers of eating too much sugar and being overweight or obese. Those posters are part of a citywide campaign to get residents healthier, because in New York City in 2011 almost a quarter of all adults were obese — while in Brooklyn, according to the New York State Department of Health, more than half of residents were obese or overweight.
In Brownsville, Brooklyn, where Community Solutions' Brownsville Partnership works, we know that for many residents, eating right and exercise need to be made part of everyday life. So we asked residents what opportunities they wished were available to get out and get healthy.
Two neighborhood residents are taking the lead in auditing neighborhood health and risk factors and organizing neighbors to develop solutions. One resident currently oversees a campaign to add a mid-block crosswalk on a street between two public housing developments, where several people, including a crossing guard, have been hit by speeding cars. The other is looking into why more residents aren't purchasing the fresh produce now available in eight neighborhood bodegas, through the support of the New York State Department of Health and Greenmarket Company. With neighbors, she is developing proposed solutions.Our approach is a practical mix of common sense, self-help, collective goal setting and planning, as well as some strategic thinking. We are beginning to see a neighborhood transform before our eyes into a healthier place to live, work and play.
We also partnered with the New York City Department of Transportation (NYCDOT), the Brooklyn District Public Health Office, Transportation Alternatives and residents to increase bike ridership in the community. After a series of community bike rides, educational events, public meetings and numerous surveys completed by local residents, the NYCDOT created four and a half miles of bike lanes through Brownsville and will install a total of 600 bike racks throughout Brownsville and East New York. The bike lane network will eventually extend for 11 miles and connect these neighborhoods to Brooklyn's commercial centers and major parks.
Our weekly walking group, a partnership with New York Road Runners, treks through the neighborhood to activate street corners and neglected public spaces. It has grown to involve 150 registered walkers.
Our two Youthmarkets, a partnership with GrowNYC, employ Brownsville youth and provide fresh and organic produce for Brownsville residents. The initial investment in a single Youthmarket in 2010 has led to six regular farmers markets operating in Brownsville and a steady improvement in the neighborhood's food supply. Our strategic placement of the Youthmarkets in a part of the neighborhood where crime was common has created a safer, more active public space.
Subway posters certainly can help start the conversation about improving health but we've seen that real change is built from the ground up. We've learned that if you want a neighborhood to be a healthy place to live, work and play, you need to create ways for local residents to direct and participate in the action.