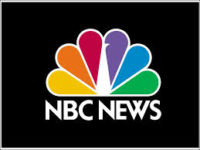 ATLANTA — It's hard to get an exact count, but on any given night, there are more than half a million homeless people in the U.S.
Now, a campaign to get them into permanent housing is growing.
For the first time in four years, 48-year-old Michael Couch has a place to call home.
"I hit bottom in Tampa, Florida, when I was down there living on the street," said Couch, a former homeless veteran who now lives in the Atlanta suburb ofStone Mountain.
He served in the Army during the '80s but later turned to alcohol.
"[I] just went downhill," remembered Couch. "Can't really understand the reasons why to this day."
After a divorce and lost job, he became one of this country's chronically homeless. Local agencies use federal grants to find them permanent housing, but often the screening process can drag on for as much as a year.
So in 2010, a nonprofit group launched a campaign called 100,000 Homes – a movement to house the homeless, in part by cutting red tape from the housing voucher process.
That process can include more than 50 steps and several different agencies. Now, many of those agencies are consolidating those steps, reducing the wait time to two months or less.
The campaign says it's spread to more than 200 communities and helped house more than 59,000 people.