Note: this piece has been cross-posted and authored in partnership between CS and IHI.
On June 6, 2022, David Rittenberg felt grateful as he made yet another trip back and forth in a van. He had jumped at the opportunity to transport clients to the first complex care shelter in his community of Anchorage, Alaska. For the first time, unhoused neighbors who were medically fragile would be able to be supported within a shelter designed to address their needs.
"If you would have asked me four to five years ago if something like this is possible, I would have been skeptical," Rittenberg, Senior Director of Adult Homeless Services Catholic Social Services, said. "I think making something like this happen took a leap of faith and a bold step into the unknown."
"It gave us an opportunity to put the homeless response system together in a more intentional way."

David rittenberg
The Covid-19 pandemic had disrupted norms in how the community responded to homelessness. And in that period of stress and unknowns, the community decided it would not let a crisis go to waste.
"We had to reimagine our shelter system," said Dakota Orm, the Healthcare Integration Director of the Anchorage Coalition to End Homelessness.
As homeless shelters reduced capacity to allow for social distancing, a conversation began among a diverse set of stakeholders about the unmet needs of the medically vulnerable population. Just seven months later, Rittenberg was helping to transport individuals to a shelter, converted from an inn, where 83 people could receive the support they needed. It was the first new homeless service provider in the community in a decade.
"It gave us an opportunity to put the homeless response system together in a more intentional way," Rittenberg said.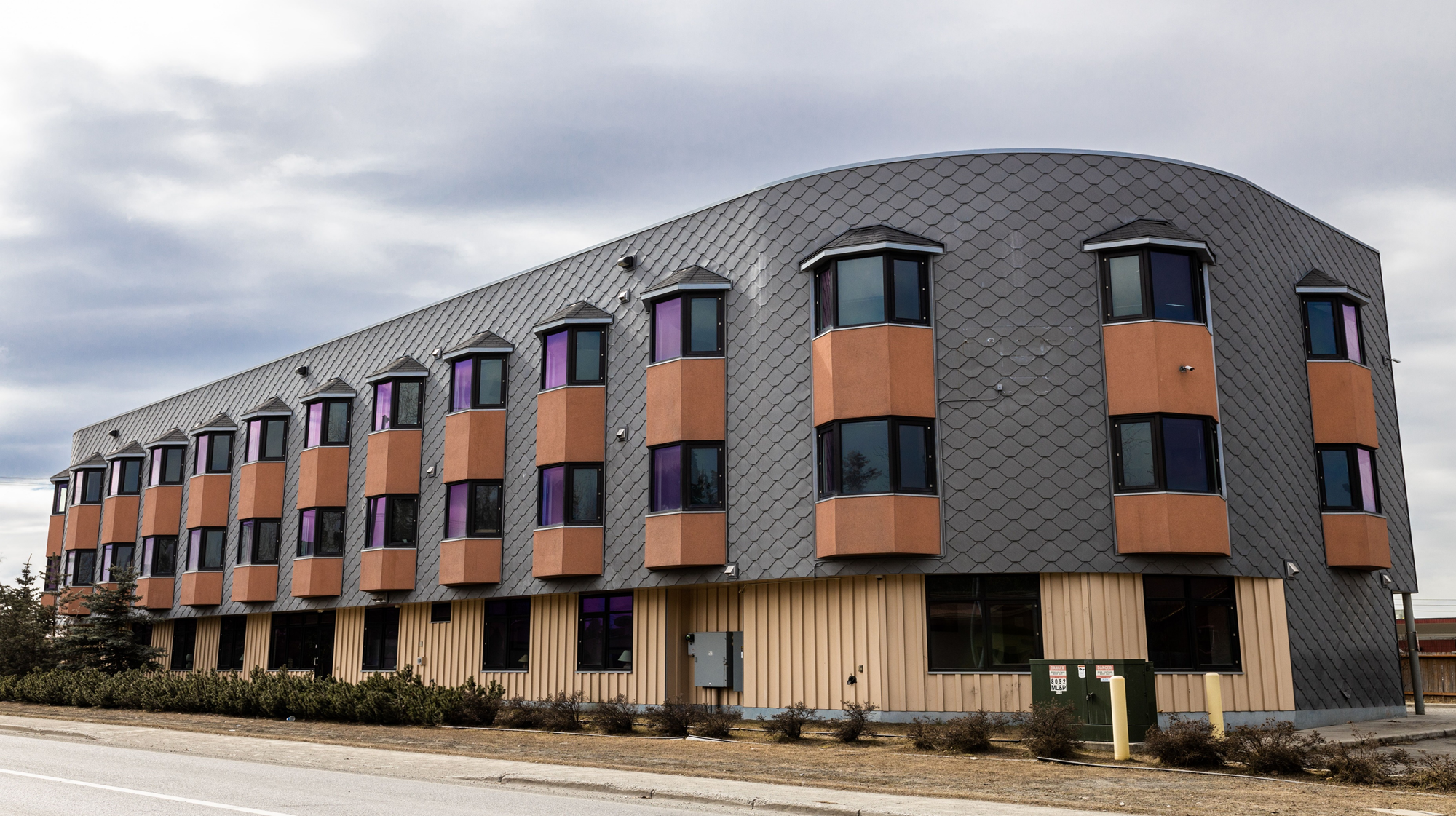 Identifying a need
Anchorage is a community participating in Built for Zero, a national initiative of communities dedicated to measurably and equitably ending homelessness and a participant in its health care and homelessness pilot with the Institute for Healthcare Improvement.
The community had long been drawing upon meaningful partnerships with the major hospitals and health care providers in the region. The largest shelter in the community, which is run by Catholic Social Services, has an embedded clinic and also offers medical respite, or short-term residential care where people can heal while accessing health and other services.
As Rittenberg dug into the health care and homelessness partnership, he saw an aging population that was struggling with complex medical issues. As this population grew, he saw the positive effects of a shelter system that was designed to address their needs.
"We found that they had a tendency to be barely treading water in congregate shelter," he said.
The community looked at their quality by-name data, which includes who is experiencing homelessness at any given time and their homeless history, health, and housing needs. With a clear understanding of their unhoused neighbors who were experiencing medical complexities, a group of stakeholders began to discuss what gaps needed to be addressed.
They discussed the fact that many of those individuals had special needs, like getting connected to income, insurance, health care providers, and specialty care. They also needed a space that was designed for accessibility and could offer transportation to medical appointments.
Those individuals also needed support connecting to the types of housing that would be more appropriate for their medical needs. This could range from permanent supportive housing to assisted living to independent living with regular visits from a Personal Care Assistant.
"We saw the role of the complex care shelter as plucking those individuals out of congregate shelter into a place where they can be better served," Rittenberg said.
The community rallied. Health care partners — spanning foundations, mental health leaders, and hospitals — came together with leaders in the homelessness system, the municipality, and a property management company. Together, they were able to braid funding, figure out referrals, and secure a building when it became available.
"It all came down to everyone coming to the table with a collaborative mindset and recognition that we all do have a shared goal," Orm said. "Even if how we think we might get to that goal may be different, we have the same understanding of what we are trying to achieve."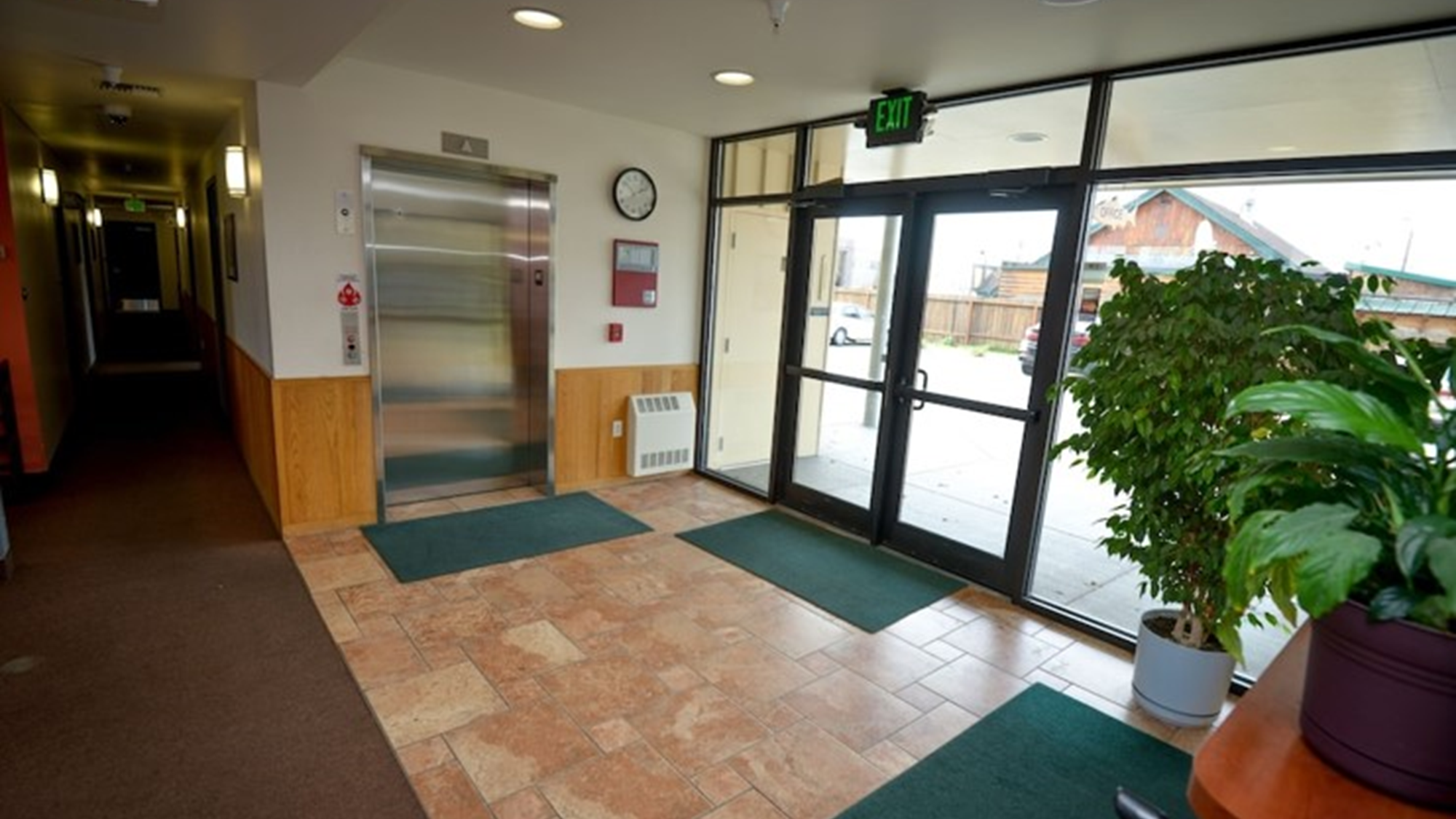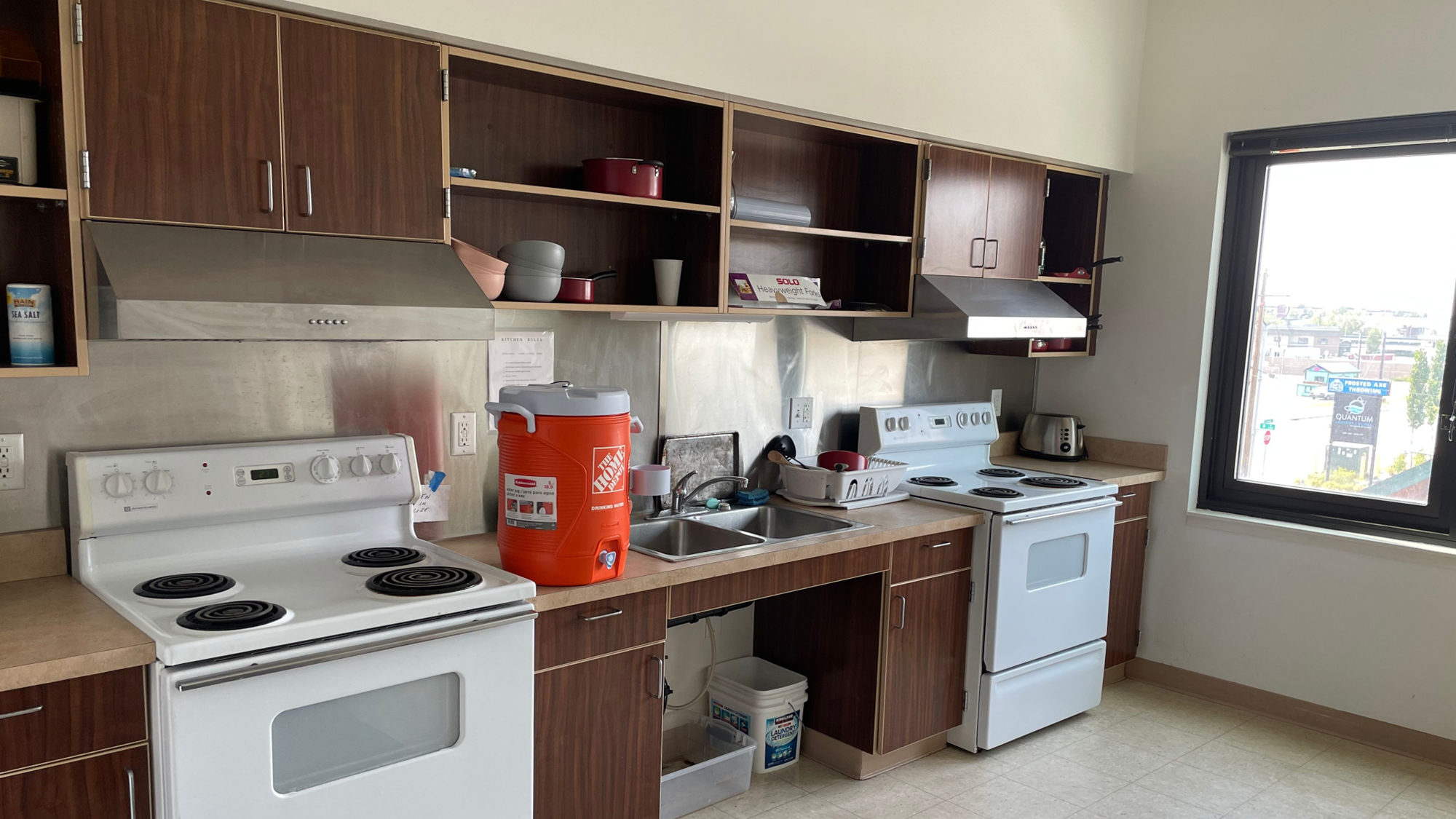 Operationalizing the shelter
Six months after opening, the complex care shelter is operating at full capacity. It has a mix of single and double occupancy rooms, an on-site team of 40 people including some 24-hour staff, and a specialized case management team connecting guests to supportive services. It also recently hosted a Thanksgiving dinner and the occasional bingo night.
Every two weeks, stakeholders come together for a meeting to coordinate the care and housing plans for guests of the shelter who need assisted living. Others are supported in their efforts to stabilize or manage their health complexities and then connected to specialized case managers to find housing units. Since it opened, nine people have been connected to housing.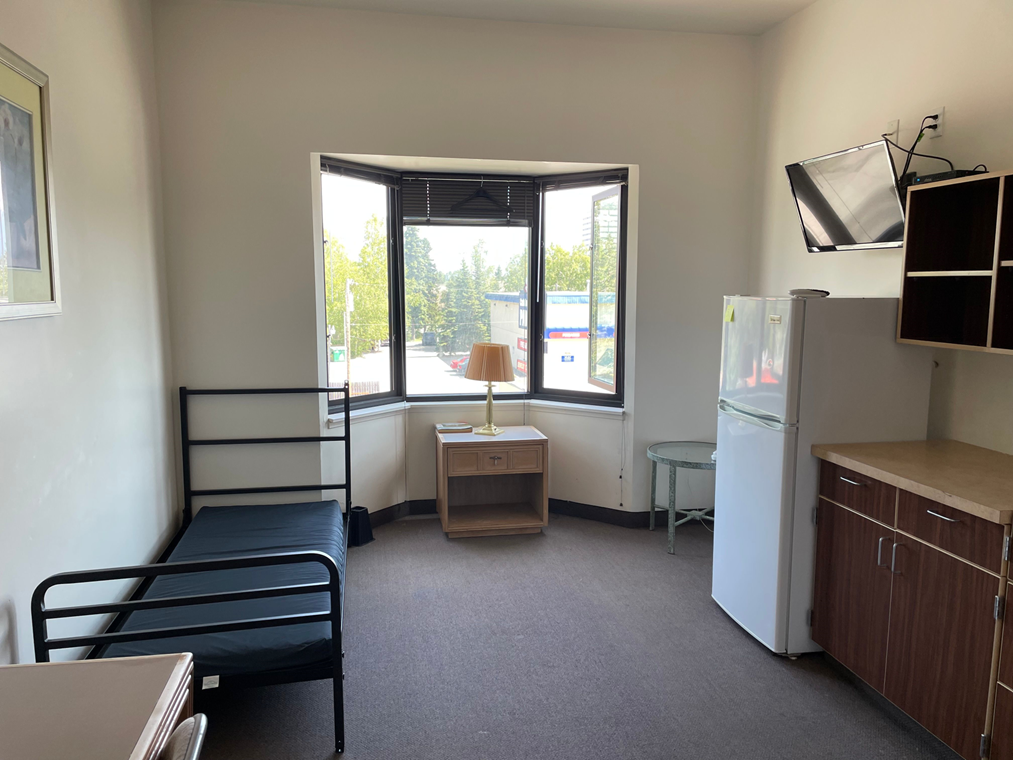 "We're addressing the complexity behind experiencing homelessness," Orm said. "There are so many barriers to accessing housing, and one of them is being medically fragile."
Rittenberg has also seen a positive effect across the homelessness system. He recognized that many of the guests of the complex care shelter had been those that were often experiencing prolonged stays at the other shelters.
"This allows congregate shelters to better serve those they are set up to serve," he said. "Those providers had historically struggled, running into challenges trying to meet someone's needs that were different from what they were set up to provide."
Both Rittenberg and Orm noted that a critical component of the shelter's success has been the broader community's positive reception of the shelter. Before the complex care shelter opened, they held an open house inviting neighbors and began engaging with the local community council. Today, the staff regularly walk through the community to check in on their own guests and neighbors.
"We recognize there can be a lot of stigmas around people experiencing homelessness and shelter services," Rittenberg said. "We put a lot of effort into staying engaged with those community members. If people have an issue, there is a person they can call that will pick up and get back to them. That relationship needs to be strong between the program and the community it's in."
Learning and moving forward
Orm reflected on the journey, from beginning conversations in November, to pulling together the program in January, to opening in June.
"We need more health care in our response to homelessness and also health care as partners investing in solving homelessness."

dakota orm
"I'm just so proud of the whole thing," Orm said. "It's been over a decade since Anchorage had any new service come on in the homeless response system, and we were able to do it quickly. Through the last year and a half of doing the pilot, we've recognized as a community the need for this to be a more permanent push. We need more health care in our response to homelessness and also health care as partners investing in solving homelessness."
As the complex care shelter continues to operate, Rittenberg said that it is generating important knowledge on the needs of a population within the community. They are learning about the types of housing and support that is needed, and the unique challenges the community must come together to address to both prevent and end homelessness.
"Systemic issues we have in society have created homelessness," he said. "Homelessness is a symptom of something else. Whether that is lack of access to medical care, a living wage, insurance, or appropriate housing."
But in that same light, the shelter is also highlighting what is possible when systems solutions are designed and supported by an entire community.
"The pandemic was terrible for many, many reasons," Rittenberg said. "But it also created some opportunity and changed the dynamic we had in Anchorage. It gave us an opportunity to put the homeless response system together in a more intentional way. That's what we're still doing. We learned a lot, and we're still learning a lot."