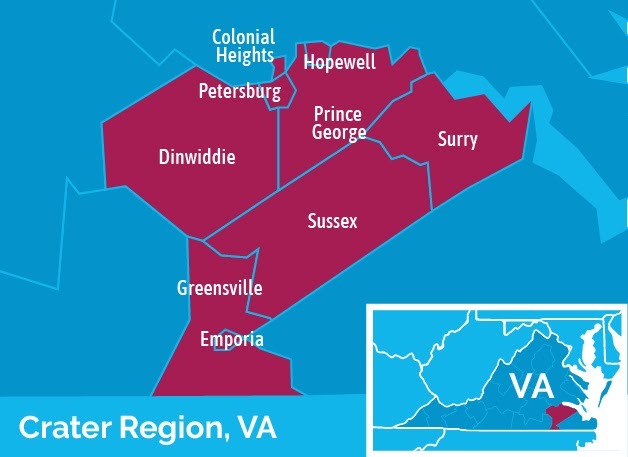 ---
Coverage Area
Cities: 2
Counties: 6
Total Population: 31,362
---
Functional Zero
---
Overview
The Virginia Balance of State Continuum of Care of Petersburg — known as the "Crater Region" — joined Built for Zero in 2019. The Built for Zero Collaborative is a movement of more than more than 80 communities committed to measurably ending homelessness, one population at a time.
In February of 2021, Crater Region reached functional zero for veteran homelessness, demonstrating that there are fewer veterans experiencing homelessness than can be routinely housed within a month, with a minimum threshold of three veterans.
By reaching functional zero for veteran homelessness, the community has proven it has built a system that can ensure homelessness is rare and brief, even if new veterans experience housing crises. The community started 2020 with 16 veterans identified as experiencing homelessness, and by February reduced that number to three veterans.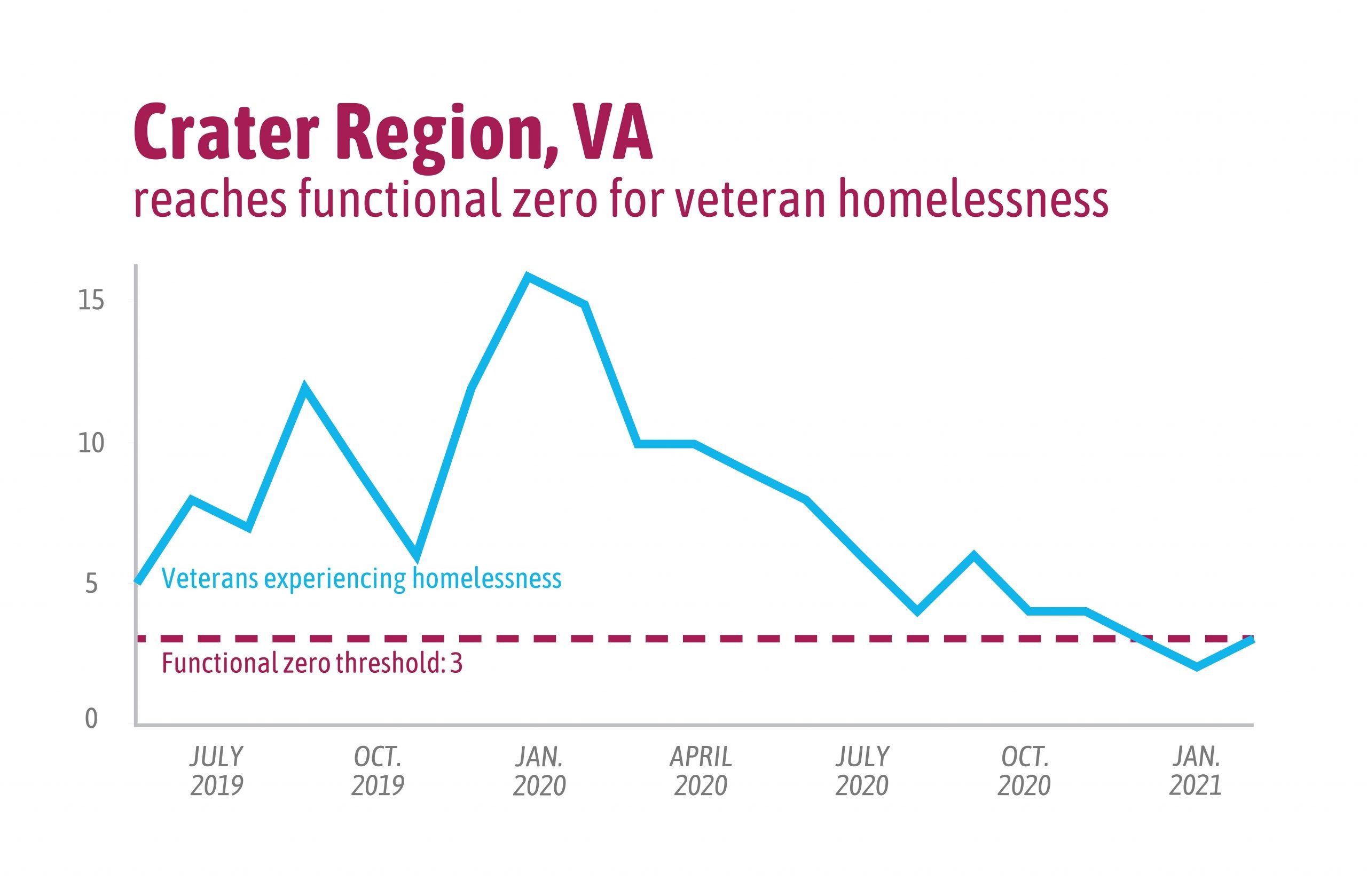 As part of Built for Zero, Crater Region changed how its homeless response system works by adopting the core elements of the Built for Zero methodology:
Building a unified regional team, or a "command center," under one roof around a shared aim of getting to functional zero
Using real-time, person-specific data to know every veteran experiencing homelessness by name and target efforts and resources accordingly
Using data to redesign Crater Region's homeless response and strategically target resources
READ MORE NEWS FEATURING CRATER REGION: