In his book, Taking Charge of Change: How Rebuilders Solve Hard Problems Paul Shoemaker profiles 38 change agents who he dubs Rebuilders. The following is an excerpt on Rosanne Haggerty, President of Community Solutions.
---
Rosanne Haggerty's story goes like this—shortly after college, the building next door to where she lived in New York City was known as "Homeless Hell." The building had descended into chaos and bankruptcy and was a temporary shelter for homeless families. Also living there were two hundred longtime elderly residents and people with mental illness. The building was rife with drug selling and prostitution. She tried to interest housing groups in saving the building, but no one believed it could be transformed. Haggerty decided to leave her work and take on the mission.

In 1990, she started an organization, Common Ground, to demonstrate solutions to homelessness at scale. In the following twenty years, they created nearly three thousand new homes in creatively financed buildings in and around New York City, which assisted 4,500 lower-income and homeless individuals. She also knew that homelessness was continuing to rise.

Homelessness does not discriminate by geography. It occurs from urban centers to suburbs to rural regions. Homelessness in rural settings is often "hidden," unlike the more visible street homeless in urban areas. The homelessness challenge directly affects nonprofit, public, and private sectors because of its impact on quality of life, public safety, and economic development, not to mention public health and personal endangerment.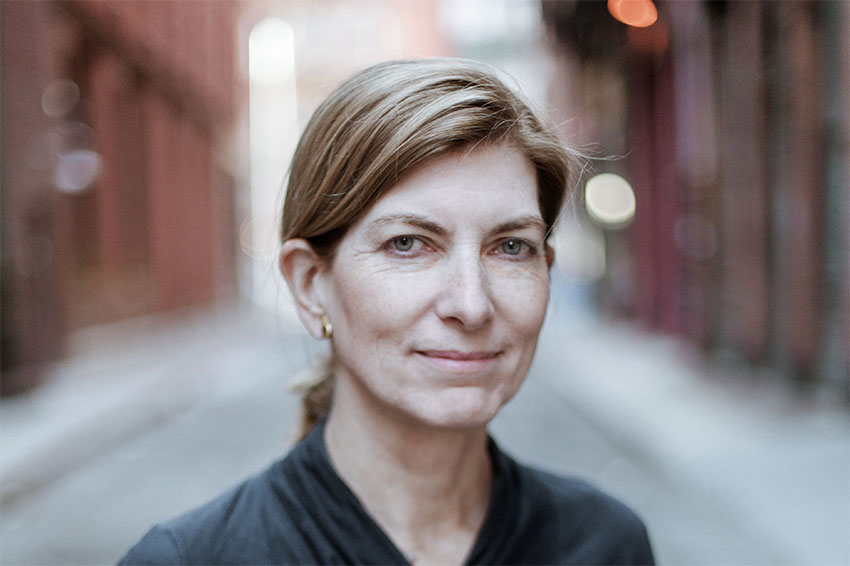 So, what is one of the hardscrabble, on-the-street, bare-knuckles keys to finally making progress on one of America's most visible, gritty, and seemingly intractable problems? In her own words, a Generosity Mindset.
Given that Common Ground (now named Breaking Ground) hadn't stopped homelessness from increasing, in 2011, Haggerty founded Community Solutions to help communities across the United States end homelessness. Just four years later, their 100,000 Homes Campaign exceeded its goal by housing more than 105,000 Americans, a phenomenal accomplishment. Yet at the conclusion of that effort, she could not escape the stark fact that none of the communities involved had ended homelessness. She was trying to climb a mountain that kept getting steeper with a summit that kept getting higher.

If you don't know Rosanne Haggerty, at this point you might assume that because she gave it an incredibly admirable effort, doing more than just about anyone else ever had, she would feel disheartened or disgruntled. If she felt any of those feelings, it didn't stop her. In her very humble way, Rosanne Haggerty is pretty steely-eyed.

In 2015, she and Community Solutions launched Built for Zero, a movement that has finally proven that, when the right conditions are met, communities can measurably end chronic and veteran homelessness (what they call functional zero). So, what is one of the hardscrabble, on-the-street, bare-knuckles keys to finally making progress on one of America's most visible, gritty, and seemingly intractable problems? In her own words, a Generosity Mindset.
How do you end veteran homelessness in eleven communities across America, like Arlington, Virginia; Riverside, California; and Chattanooga, Tennessee? And how do you end chronic homelessness in Bergen County, New Jersey; Lancaster, Pennsylvania; and Rockford, Illinois?
Apparently by
creating a commitment to unity and looking for what you can commonly share while respecting one another's differences;
leaving room for multiple points of view; and
finding your edge of discomfort as a leader, just as a rock climber does, pushing beyond your perceived boundaries in order to lead diverse people.
And by doing all these things, a city will "be in relationship around a shared, nonpartisan community goal" and you will create a "powerful shared truth, like knowing the names and identities of each homeless person," so it's personal to everyone. That's what a Generosity Mindset looks like, and that's how to fight one of the most complex, perplexing civic challenges in America. Haggerty can hold that generosity even in the midst of such complexity.
I've hung out in quite a few meetings and conversations with her over the last few years. I don't know that I would have understood what a Generosity Mindset meant when I first met her. Over time, it became more and more clear. She believes in and is looking for others who believe with her. She keeps an even keel at all times; that's her makeup. She leads by bringing everyone in and making sure the work moves at the speed of trust. And she leads through a strategically and intentionally generous mindset.

Haggerty has accrued just about every award and fellowship you possibly could in the social sector. She is also an exemplar of a new kind of leader America will need more and more of in our future, starting right now. She's a Rebuilder.