Throughout the 2022-2023 Action Cycle, BFZ community teams have been participating in one or more cohorts designed with specific goals and led by expert coaches. Read on to learn more about the work being done in Beyond Zero.
What is the Beyond Zero Cohort about?
Communities in this cohort have previously reached functional zero for one or more populations and are working to sustain or get back to their threshold.
These teams have already established foundational practices in their system and can run tests of change independently. In this cohort, we look "beyond zero" to identify threats to sustaining functional zero, develop mitigation plans for when threats occur, and continuously evaluate their systems to ensure it is constantly improving.
The Beyond Zero cohort also provides an opportunity for teams to learn from peers who have also achieved functional zero. By sharing information and knowledge with each other, community members are able to apply new tests of change to their own work.
Coaching support for Last Mile is provided by Elise Topazian, System Improvement Advisor – Zero for All.
Communities in Beyond Zero are focused on:
Systemic resilience, which includes:

building strong teams that have dedicated processes and structures that respond to challenges when they arise
ongoing review and analysis of data

Community buy-in, which includes:

ongoing stakeholder engagement with other key systems adjacent to the homeless response system and integrating their perspective and resources into the work
commitment from elected officials to sustaining functional zero goals

System equity and sustainability, which includes:

analyzing data to understand if the services they provide are intentionally leaving out or not supporting certain groups
ongoing resource and funding assessment
Cohort Launch Date: September 2022
One word that best describes the Beyond Zero Cohort: Resilience
---
Meet the coach for the Beyond Zero Cohort: Elise Topazian
Systems Improvement Advisor – Zero for All
Pronouns: she/her/hers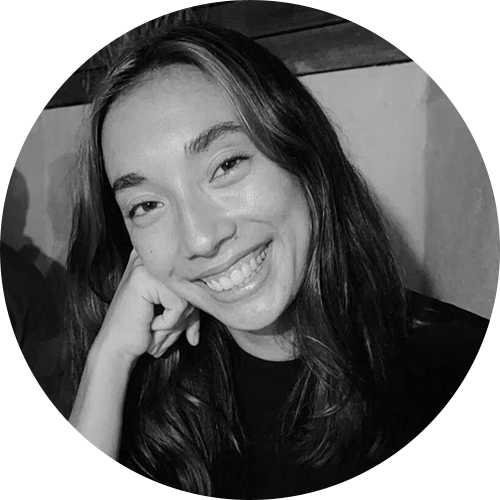 Q: Can you tell us more about your position in Built for Zero?
A: Prior to joining Community Solutions, I served with Teach for America as a Special Education teacher and Program Manager in middle and high schools, where I led efforts to increase access to curriculum for students with disabilities. While working in education, I saw the impact of housing and homelessness on students' ability to be successful in school, and I'm now excited to work with communities to identify and problem-solve around complex housing challenges to see individuals flourish. I have a B.A. in Art History and Philosophy from Wheaton College and an M.Ed. in Special Education from Lipscomb University.
Q: What are you most excited for this cohort to do?
A: I'm really excited to see the engagement from communities in the cohort, particularly the relationships and sense of community built among the teams.
It's been great to see teams setting ambitious goals for themselves to return to functional zero, while also setting milestones, markers, and sub-goals for themselves to achieve. I've really enjoyed watching them reach these "mini goals" on the way to their ultimate aim of returning to functional zero.
These Beyond Zero cohort teams have been really creative in thinking about how they can improve their systems. They have been unafraid to try new things and to recognize if it doesn't work, that's ok. Overall, they have shown a real resilience and willingness to try new things and fail — or succeed.
Do you want to learn about other Built for Zero coaches and cohorts?