Throughout the 2022-2023 Action Cycle, Built for Zero community teams have been participating in one or more cohorts designed with specific goals and led by expert coaches. Read on to learn more about the work being done in Housing Stabilization!
What is the Housing Stabilization Learning Cohort about?
Running over the next two years, the Housing Stabilization Learning Cohort is designed to co-create community-based approaches that coordinate and target homelessness prevention to reduce inflow into literal homelessness and advance racial equity.
The initial phase of this learning cohort will help communities identify priorities that build critical foundations like cross-sector accountability, staffing, and community commitment. It will also provide opportunities to engage with peer communities in collaborative learning relevant to designing, testing, and measuring progress. This work will shape the development of replicable models that have driven inflow reductions in a diverse set of at least five BFZ communities.
Coaching support for the Housing Stabilization Learning Cohort is provided by Tyler Harmon and Nadia Lugo, with Tom Albanese providing subject matter expertise.
Communities in Housing Stabilization are:
Establishing a clear accountability structure with a Core Prevention Team, including people with lived experience of homelessness, to lead the ongoing work.
Building a community commitment to move toward coordinated prevention. This is tied to a measurable target of reducing inflow to literal homelessness and advance racial equity.
Conducting an analysis of current quantitative and qualitative data to identify demographics and neighborhoods of people who are disproportionately entering into homelessness to prioritize improvements.
Testing and implementing a common prevention framework connected to promising and evidence-based practices.
Cohort Launch Date: November 2022
One word that best describes the Housing Stabilization Learning Cohort: Prevention
---
Meet the coaches for the Housing Stabilization Learning Cohort!
Tyler Harmon
Systems Improvement Advisor, Housing Stabilization Systems
Pronouns: he/him/his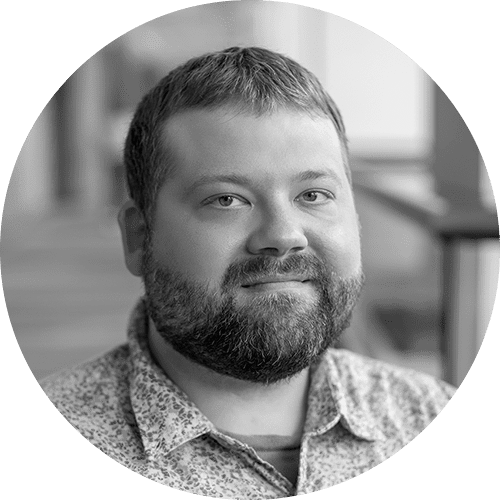 Q: Can you tell us more about your position in Built for Zero?
A: In my role, I assess and design data governance and data-sharing frameworks for Built for Zero communities. I have nearly a decade of experience with collective problem-solving, community engagement, and data-based, equity-oriented systems improvement. I have led cross-sector, data-sharing projects with BFZ communities and previously supported local case managers to prevent and reduce veteran homelessness in Washington, D.C. I also have experience with building out path-clearing tools and large-scale implementation projects.
Before joining Community Solutions, I worked as a case manager and project coordinator with an SSVF provider in Washington, D.C., working to end veteran homelessness. There, I also led an LGBTQ+ Working Group working to expand services for youth who identify as LGBTQ+ and were experiencing homelessness.
I then moved to New York City and worked as an Implementation and Training Specialist, training health care providers on how to use a software suite designed to improve lives and make services more person-centered for individuals living with Intellectual and Developmental Disabilities.
Q: What are you most excited for this cohort to do?
A: I'm most excited for the learning from this cohort. One of our goals is to break down silos and coordinate prevention efforts among providers in each community. We hope that the communities in this cohort will continue to share strategies and learn from each other — even after the cohort. Additionally, as we codesign these systems, we are gathering feedback from people with lived expertise of homelessness and advising them to be included in the strong permanent leadership structure that is designing the housing stabilization systems.
While the hard work is being done at the ground level to reach functional zero, we are striving to significantly decrease and prevent the inflow upstream. We hope to shift the responsibility of ending homelessness to be more of a community-level effort rather than relying solely on the homeless response system. This includes partnering with cross-sector partners like health care and behavioral health providers in part of a larger effort to modernize social services and encourage them to communicate and coordinate services. I'm excited to collaborate with these communities to build a coordinated system that incorporates the technology of 2023 and enables responsible data sharing for the sake of bettering lives in every community.
Nadia Lugo
Manager, Hartford Inflow
Pronouns: she/her/hers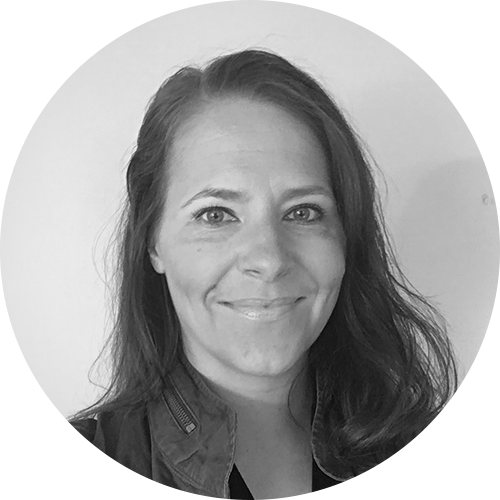 Q: Can you tell us more about your position in Built for Zero?
A: I lead the community effort around creating a housing stabilization system through engaging upstream, cross-sector partners to work together to create a coordinated prevention system.
In my previous role within Community Solution, I provided community-based care coordination to individuals who frequently visit the local emergency rooms, boosting their health outcomes by connecting them to the care or the additional resources they need. I have developed and maintained a catalog of local resources and a Community Asset Map to identify and liaise with partner organizations. 
Q: What are you most excited for this cohort to do?
A: I'm really excited about seeing the different upstream cross-sector partners working collaboratively together, especially with people with lived experience. I think that's the key in the work. These communities are designing approaches to effectively get resources to vulnerable populations. The systems are so complex, so we are creating ways for people to more easily secure the resources they need — immediately, in real time — to be stably housed.
The fact that we're able to conduct this work with people with lived experience guiding it, designing it, and being a part of it, is really exciting. The approaches and different interventions we are testing are really being led by people with lived experience.
My work in this cohort is focused specifically on a larger aim in a more concentrated area — ending all inflow into homelessness from two specific zip codes in Hartford, Connecticut. Within Hartford, it's been fantastic to really see the different upstream partners come together and be excited about the work, and for other upstream partners like the Department of Public Health, come on board because they heard about our efforts and want to be a part of it.
Tom Albanese
Consulting Senior Advisor/Coordinated Prevention Specialist
Pronouns: he/him/his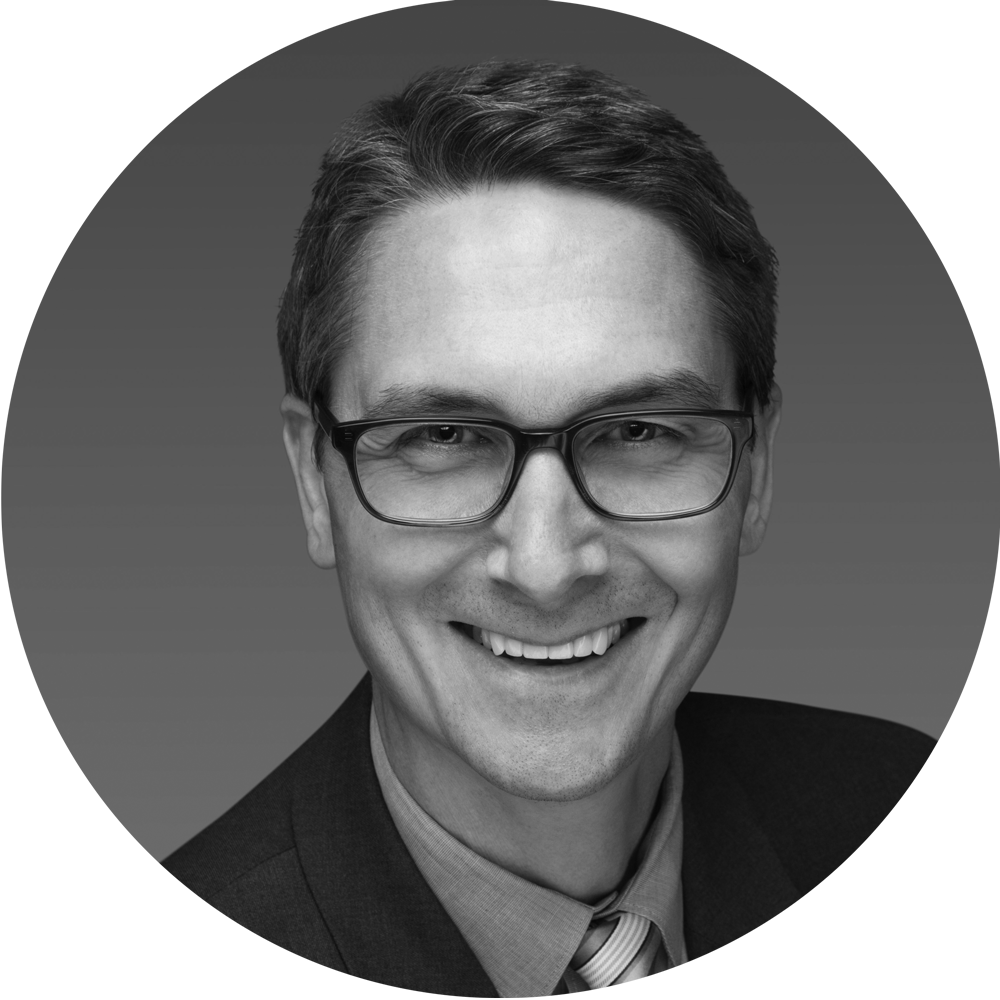 Q: Can you tell us more about your position working with Built for Zero?
A: My role working with the Housing Stabilization Cohort is as a consulting senior advisor on coordinated prevention approaches and best practices. Together with Community Solutions staff and participating community partners, I helped design this cohort and have been serving as a principal advisor, leading in supporting communities to assess, develop, test, and implement community-wide coordinated prevention models to reduce literal homelessness.
I am a licensed social worker based in Ohio and have worked with communities around the U.S. over the past 30 years to prevent and end homelessness. Most recently, I served as associate director of the Community Shelter Board in Columbus, Ohio. In my past and current consulting work, I've contributed to the growing national body of evidence and practices supporting effective homelessness prevention and housing stabilization, including leading and co-leading national technical assistance and training initiatives for HUD and VA homeless assistance programs.
Q: What are you most excited for this cohort to do?
The cohort is giving us a real-time lab to collaborate with really thoughtful partners who are working on the ground at the community level to test how to more effectively identify people who are facing housing loss and homelessness. And they're doing this in a way that helps providers more quickly and appropriately respond to households with the right assistance and at the right time.
We are also providing a base level of working concepts and definitions of housing security in order to develop a way of thinking about housing insecurity in different forms or degrees. This includes offering a variety of tools and approaches to organizing community-wide ways of preventing housing insecurity and literal homelessness.
The exciting thing for me is that I get to work with amazing community partners and my Community Solutions friends as we together revisit not just what we have learned and how to apply it, but to also bring out new ideas and insights around how to effectively, efficiently, and equitably prevent homelessness. I'm especially glad to be able to learn from people who have experienced housing insecurity and to hear more about what their experiences can teach us.
Do you want to learn about other Built for Zero coaches and cohorts?