August 9-15, 2020, is National Health Center Week, an annual celebration to raise awareness about the mission and accomplishments of America's community health centers over the past 50 years.
The link between optimal health outcomes and safe, stable housing is no secret. Community Solutions is joining the National Association of Community Health Center's National Health Center Week to strengthen the connection between the health sector and homelessness sector to create a lasting end to homelessness that leaves no one behind.
Community health centers provide an array of health care services to vulnerable populations with limited access to health care – regardless of their ability to pay. Since the first health center opened in 1965, there are now more than 1,400 health centers providing health care to nearly 1 in 12 people across the country. They are a vital part of the health care safety net and often serve people experiencing and at-risk of homelessness.
As part of the health care safety net, community health centers provide critical health services to meet the needs of people who are homeless and other vulnerable and underserved populations. This includes providing primary care, behavioral health care, case management, substance abuse services, dental care, and connection to other public programs for food, child care, and job assistance.
Thank you to our health center partners who work with our communities to make sure homelessness is rare, brief, non-recurring — and ensures the health and safety of our homeless neighbors as they seek stable, safe housing.
---
Join the conversation
Use the hashtag #NHCW20 and the graphics below to ensure the link between housing and health is clear.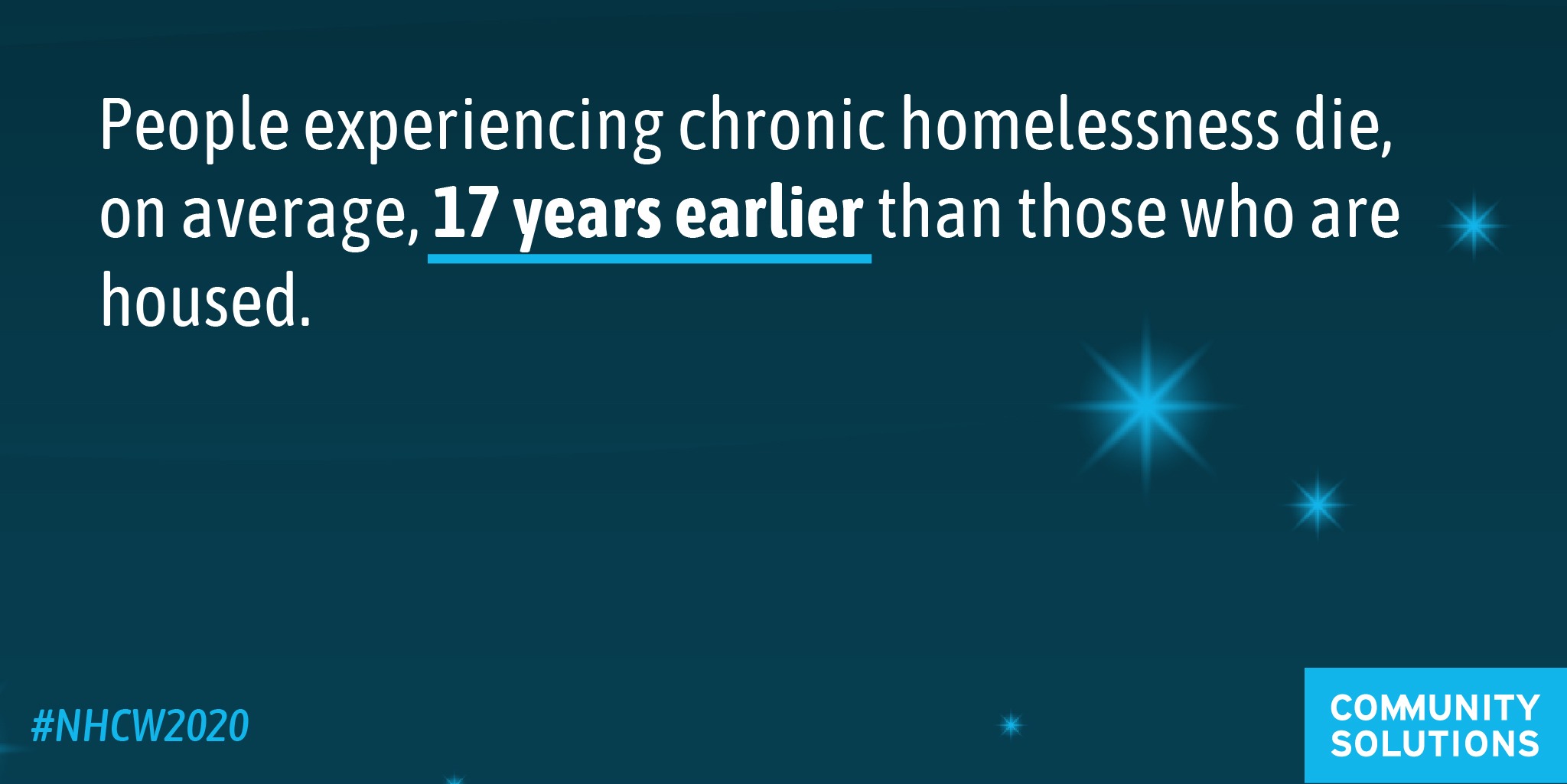 ---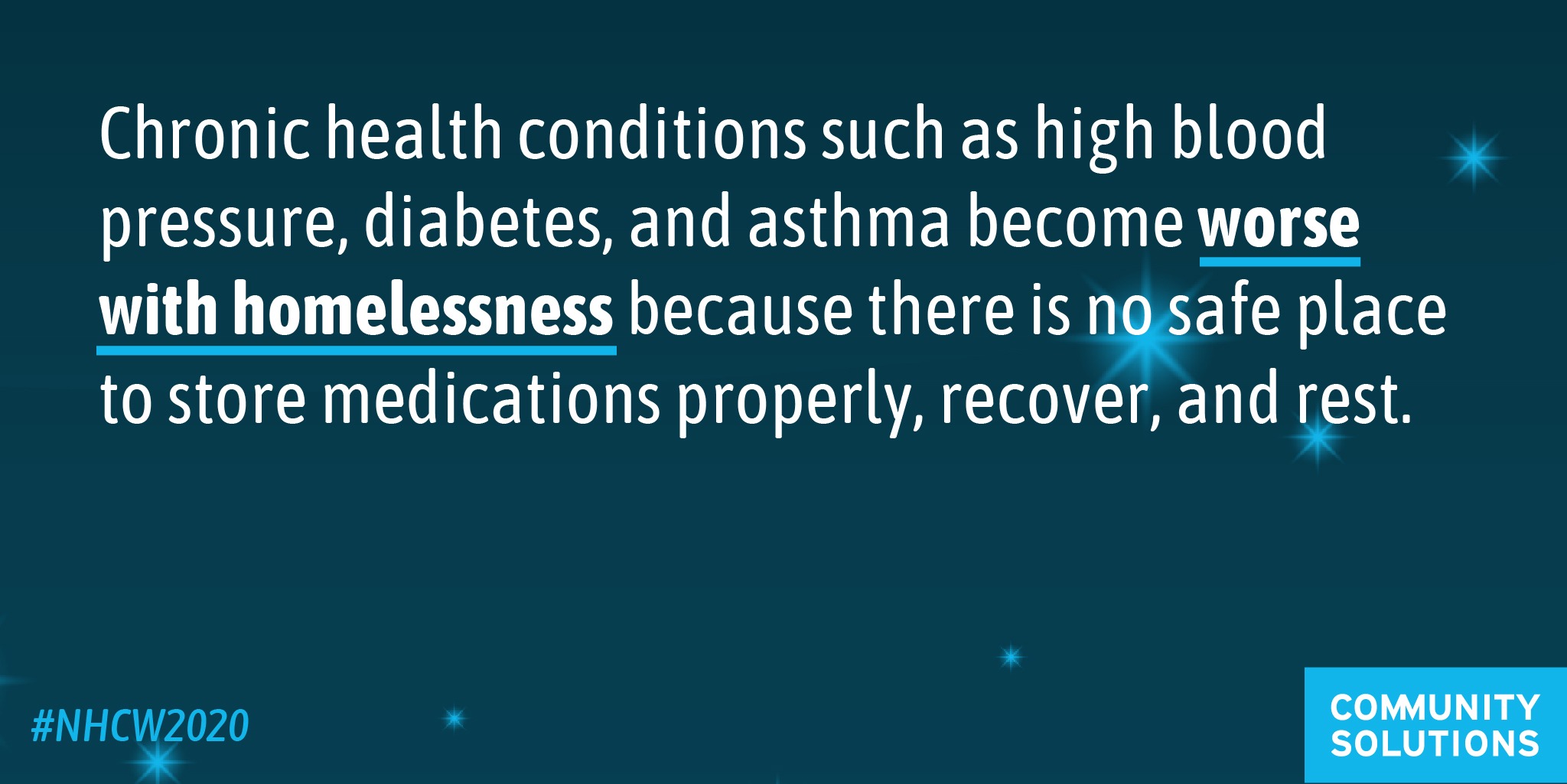 ---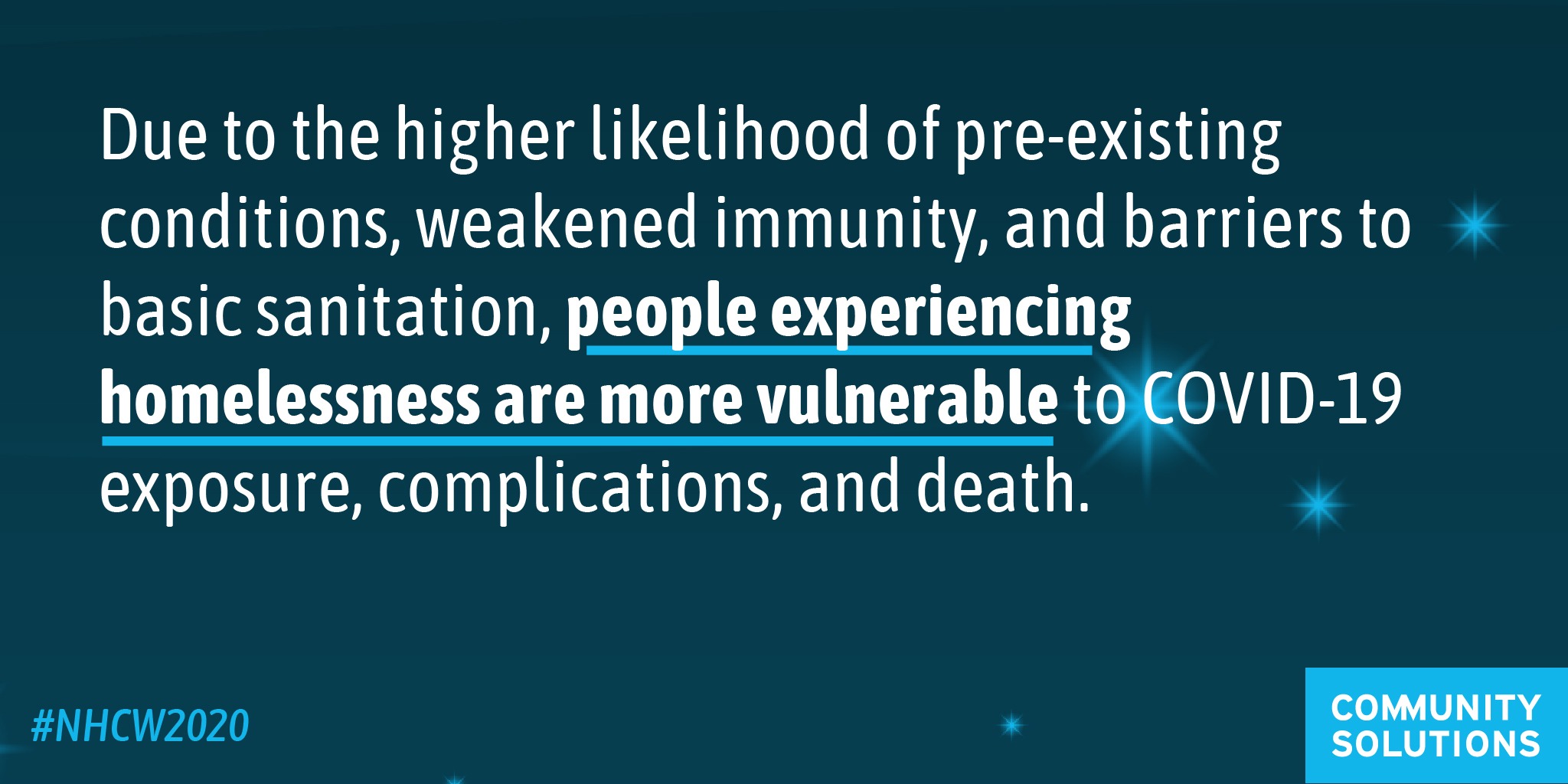 ---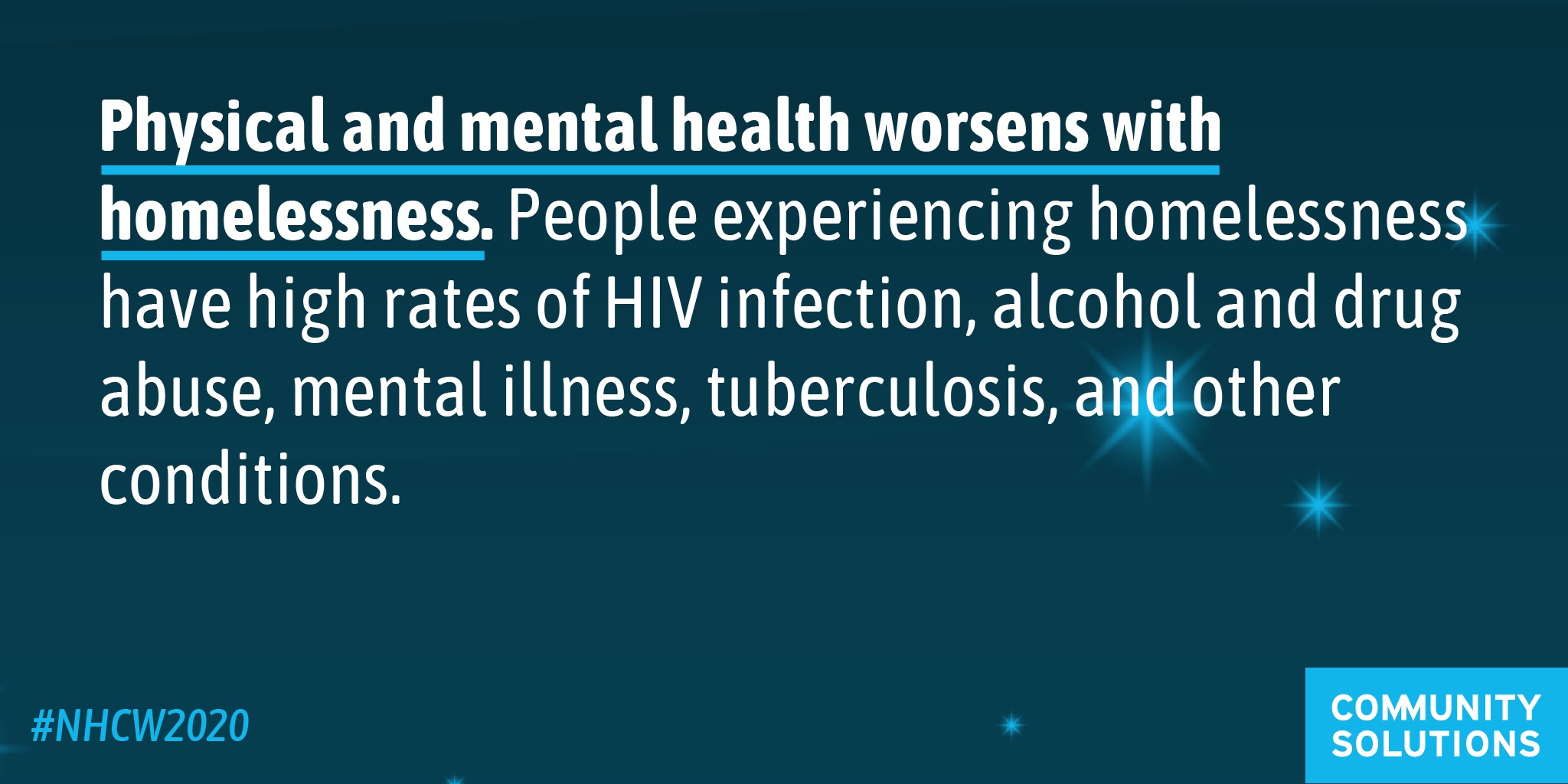 ---