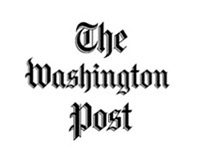 As a young man, Clifford Rowe played bass for Elvis Presley, performing on glittering stages across the United States.
As an old man, he slept on a park bench two blocks from his childhood home in Northeast Washington, wrapped in a military sleeping bag, his beloved guitars cinched to his waist with bungee cords.
A performer with a heavy travel schedule, he never stayed in town long enough to get a place of his own. The years wore away. Elvis died on Rowe's 37th birthday. Rowe's mom sold the family house and moved south. Heroin entered his life. "I started renting rooms, putting my things in storage, losing things."
So the fact that Rowe, now 76, was relaxing this week in his own recliner in an apartment that is all his was, he said, "like a gift from heaven."
Rowe is one of 60 homeless veterans in the District who are moving into permanent housing in the John and Jill Ker Conway Residence, an architect-designed building that officially opened on Thursday. The first of its kind in the city, it was constructed with a combination of federal, city, private and nonprofit funds. The $33 million building houses 124 one-bedroom efficiency apartments, including 64 additional affordable and low-income units.
The veterans pay 30 percent of their income as rent and have on-site supportive services such as social workers, job and education counseling, and mental health specialists. Their average age is 62, and their services are coordinated by case managers who work directly with the D.C. Veterans Administration Medical Center staff.
The building, designed by Sorg Architects, an international firm with offices in D.C., appears to be just one of a handful in the country created with homeless vets in mind. Most efforts involve moving people into existing residences.
The new residence offers an uncommon solution to a national problem, said Rosanne Haggerty, president of Community Solutions, its co-sponsor and co-developer. It "plays a critical part in helping a city end veteran homelessness," she said.