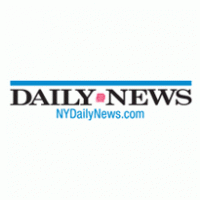 Over the past few weeks, this year's mayoral candidates have discussed their ideas for tackling family homelessness in New York City. Most have shared proposals to create more affordable housing, which is well and good, but a recent analysis of an innovative, city pilot program, HomeBase, has gone largely unmentioned.
That's a shame, because the study, commissioned by the Department of Homeless Services, contains some of the first concrete evidence to suggest that preventing family homelessness in New York City is both practical and possible.
While the causes of family homelessness are often straightforward — usually a one-time financial crisis — the solutions can be vexingly complicated.
For homeless families, the city's tightening rental market makes it increasingly difficult to find new, stable housing. Rents on new units are almost always higher than what families paid prior to becoming homeless, and the cloud of past evictions makes many landlords reluctant to rent to them anyway.
In today's down economy, the crises that lead to family homelessness have increased, but the rehousing options available to these families have remained limited and flat. As a result, while chronic homelessness has dropped by roughly 43% since 2007, family homelessness in New York City is at an all-time high. Last year, more than 10,000 families slept in city shelters on any given night.
That number has an obvious human cost. It also imposes a major financial burden on the city. City law enshrines the right to shelter, so New York must currently spend more than $1 million every night to provide families with this temporary Band- Aid that fails to address their long-term housing problems.
If we're serious about resolving this crisis, we cannot afford to wait for new affordable housing. The smartest solution to family homelessness is to prevent it before it starts. Researchers have searched for years for a reliable way to do this. The key has been to identify families in crisis on the front end and to stabilize their existing housing.
Until recently, this was widely thought to be impossible. We now know otherwise.