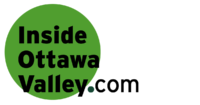 Representatives from seven Canadian communities joined 35 American cities and North American homelessness experts on Tuesday, April 25 and Wednesday, April 26 in Washington, D.C., as part of a unique international collaboration aimed at jump-starting Canadian efforts to end chronic homelessness. The year-long project is a collaboration between the 20,000 Homes Campaign of the Canadian Alliance to End Homelessness (CAEH) and Built for Zero, led by Community Solutions.
"This week, we're beginning work that will supercharge local responses to homelessness with strategies proven to end chronic homelessness," said Tim Richter, president and CEO of the Canadian Alliance to End Homelessness. "These strategies will give communities real-time, actionable, person-specific data on homelessness; begin the coordination of local homeless systems; and embed strategies for continuous improvement — all of which will accelerate progress toward monthly reductions in actively homeless numbers, and ultimately, to the goal of ending homelessness."
The project will see the creation of byname lists and co-ordinated access systems in seven communities: Edmonton (Alta.), Hamilton (Ont.), Lanark County (Ont.), Toronto (Ont.), Peel Region (Ont.), Whitehorse (Yukon), and Windsor (Ont.). These approaches have proven successful in the United States in reducing chronic homelessness and homelessness among veterans. The CAEH has begun adapting and introducing these strategies to Canada through the 20,000 Homes Campaign.