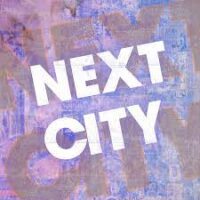 In June, as the country reeled from the end of Roe v. Wade and the loss of federal abortion protections, Rep. Alexandria Ocasio-Cortez shared some words I turn back to again and again. "The world we are fighting for is already here," she wrote. "It exists in small spaces, places, and communities. We don't have to deal with the insurmountable burden of coming up with novel solutions to all the world's problems. Much of our work is about scaling existing solutions, many created by small committed groups of people, that others haven't seen or don't even know are around the corner."
Every year, the Next City team sits down to look closely at the 600 or so stories we published over the past 12 months, covering how the change we want to see is already happening in cities around the world. We curate the stories we find most promising and inspiring to be featured in our annual Solutions of the Year print magazine, and an accompanying live event series (it's free, and virtual this year, so be sure to register).
This year, we've selected 22 stories that show how communities are working to liberate cities from systems and cultures of oppression. We're sharing them here in the hopes that they inspire you, too, and introduce you to strategies to cultivate more resilient, accessible, sustainable, just and equitable communities wherever you are. From car-free streets to tenant organizing to Indigenous land return, here's to the solutions that are just around the corner.
With the rise of Community Solutions' Build For Zero movement, more and more municipalities are making headway on the fight against chronic homelessness by adopting a housing-first, data-driven approach that focuses on certain target populations (such as veterans). This year, we've covered Bergen County, New Jersey; Rockford, Illinois; and Medicine Hat, Alberta, which became the first Canadian city to reach the milestone of "functional zero" chronic homelessness.
"At the time that housing-first was first implemented, I did not believe in housing-first," Jaime Rogers, who leads Medicine Hat's strategy on homelessness, explained in our story. "I thought it was such a simple approach and philosophy that it couldn't possibly work. And obviously I was wrong. A lot of us were wrong."
Our story on Medicine Hat quickly became our second most popular story of the year. Read more, or learn about the ins and outs of the city's strategies and journey to combat homelessness in our recent webinar with Rogers.