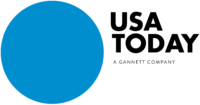 Homelessness and violence are plagues of urban life that are as deadly as any cancer. Experts say both take as many as 25 years off your life.
Speakers at a recent forum presented by USA TODAY and the insurer Cigna said there are proven ways to tackle these challenges, but lasting solutions require government funding and the involvement of local residents who know their needs best. Such community-based solutions can serve as models for the rest of the nation and pay huge dividends in helping people stay well.
"Most of what makes you healthy does not occur in the doctor's office," said physician Georges Benjamin, executive director of the American Public Health Association. "It occurs out in the community."
Homelessness is one of the most pressing problems in many communities and it often results in poor nutrition, danger and stress that can lead to chronic illness. The homeless, or those worried about losing their homes, are also less likely than others to focus on their poor health, making it near impossible for the health care system to treat them effectively.
As of January 2015, 564,708 people were homeless on any given night nationally, and more than 200,000 were in families, according to the National Alliance to End Homelessness. About 15%, or 83,170, were considered "chronically homeless." About 8%, or 47,725, were veterans.
Community Solutions is a national nonprofit that targets all of these groups, but one of its latest initiatives focuses specifically on helping homeless veterans in the nation's capital, who will get 60 of 124 affordable units in a new building just blocks from the Capitol.
The veterans and other residents will have use of a gym and computer lab in the building, and access to employment services and a coalition of nonprofits offering social supports.
Amid the din of construction equipment on a recent afternoon, organization CEO Rosanne Haggerty described how her group views homelessness through a "health lens."
"Stable housing is key to preserving and growing one's health," Haggerty said.