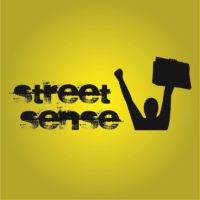 Veteran homelessness in D.C. is lower than it has ever been in the past decade. However — limited by space, housing affordability and benefit programs that draw more veterans to the region — the District has not been able to join the neighboring state of Virginia or Montgomery County, Maryland in sustaining "functional zero" for homeless vets.
The amount of veteran homelessness in D.C. has nearly halved from 667 people in 2008 to 350 people in 2016, based on annual Point-in-Time counts compiled by the United States Department of Housing and Urban Development. This parallels the 50 percent decline in veteran homelessness nationwide since 2010, as reported by the Obama administration last year.
D.C.'s neighbors were recognized in 2015 by the United States Interagency Council on Homelessness for having achieved the federal benchmarks for ending veteran homelessness: The community must end chronic homelessness among veterans, permanently house homeless veterans within 90 days, sustain enough permanent housing resources, and keep use of service-intensive transitional housing lower than the number of veterans entering homelessness.
At the state level, the data analyzed by the USICH is aggregated rather than independently collected and reviewed.
Montgomery County additionally met the slightly more rigorous guidelines of Community Solutions' Built for Zero campaign (formerly Zero: 2016): "At any point in time, the number of Veterans experiencing sheltered and unsheltered homelessness will be no greater than the current monthly housing placement rate for Veterans experiencing homelessness." One of the key service providers in Montgomery County, Bethesda Cares, went on to report that they have seen an "absolute zero" of any new homeless veterans in downtown Bethesda since January 2016.