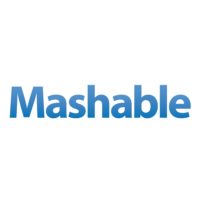 Military recruits quickly learn the phrase, "Got your six," which means, "I got your back." On the battlefield, it's essential to protect your fellow comrades and know that they're looking out for you, too. And yet, when these veterans finish a tour of duty and return home, it sometimes seems as if no one has their back. America's veterans are an untapped resource of leadership and skill, but they also need a lot of support to get back in the swing of things. Many veterans struggle to find a job and a home, and reintegrating into society can be a challenge.
That's where Got Your 6 comes in. The 501(c) (3) not-for-profit organization's six pillars — jobs, health, education, housing, family and leadership — form a multi-prong approach to ensure that veterans are successfully integrated into civilian life and seen as civic assets. They provide assistance and guidance for every aspect of a veteran's life, to facilitate a seamless return home.
Got Your 6 partners with 20+ non-profits across the six pillars, and it amplifies its message through strategic partnerships with entertainment studios, media networks and agencies. Got Your 6 has partnered with "Hiring our Heroes" to engage businesses to hire 500,000 veterans and military spouses by December 2014. In education, Got Your 6 is working with The Pat Tillman Foundation and the Student Veterans of America to collect pledges from 500 colleges and universities to enhance resources and support for student veterans. As a counseling resource, Got Your 6 has partnered with Give an Hour to educate 100,000 students in the mental health field by June 2014. The non-profit also works with Mission Continues to engage veterans in 1.5 million hours of volunteer service across America. And Blue Star Families and the Military Child Education Coalition help to provide resources and toolkits for military families.
Lastly, Got Your 6 partnered with 100,000 Homes to house 20,000 chronically homeless veterans by July 2014 — and they're already at 19,912, thanks to a handy app that ensures that no vet is left behind. Watch the video above to learn more about Got Your 6, its use of technology and its commitment to America's veterans.