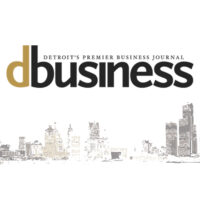 Rocket Cos. Partner Community Solutions Wins $100M from MacArthur Foundation
The MacArthur Foundation has awarded a $100 million grant to Community Solutions, a charitable partner of Detroit's Rocket Cos., to accelerate an end to homelessness in 75 U.S. communities, including Detroit, by 2026.
The foundation's board selected Community Solutions from six finalists in its 100&Change global competition to fund a single proposal that promises real and measurable progress in solving a critical problem of our time.
"Three years ago, we made a commitment to end veteran homelessness in Detroit, alongside our partners at Community Solutions," says Laura Grannemann, vice president of the Rocket Community Fund. "Since then, we have seen a 43 percent decrease in the number of veterans experiencing homelessness, and the $100 million grant from the MacArthur Foundation will allow Community Solutions to scale that progress across the country and here in our hometown of Detroit."