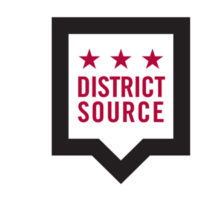 Mayor Vincent Gray was joined by U.S. Secretary of Housing and Urban Development Julián Castro to break ground a new $33 million, 124-unit mixed income apartment catering to veterans on North Capitol Street, NE near NoMa Monday morning. The development, known as John and Jill Ker Conway Residence, is being built as a collaboration between non-profit between Community Solutions and McCormack Baron Salazar, Inc.
"On the eve of Veterans Day, I am delighted to participate in the groundbreaking ceremony for this vital project as it serves our brave men and women who put their lives on the line for the sake of our freedom," said Mayor Vincent C. Gray. "We must continue to work diligently to ensure our veterans have the services they need to be productive citizens in a society that continues to benefit from their sacrifices.
The new project, which offers 60 units of permanent supportive housing for veterans exiting homelessness and 64 affordable and low-income units, is made possible in part through a $17 million in subsidy from the DC Housing Authority. The 47 affordable units will be available to households making no more than 60% of the Area Median Income (AMI)($45,120 for an individual in 2013). The 17 low-income units are set aside for tenants making no more than 30% AMI.
"The building's distinctive architectural features are no accident. High quality, sustainable design is one of our top priorities when developing affordable and permanent supportive housing," said Nadine Maleh, Director of Inspiring Places for Community Solutions. "Too often, homeless and low income populations are overlooked when it comes to good design."
The project, a series of stacked blocks, was designed by Sorg Architects. The residents will have some of the city's more coveted views–those of the Capitol and the National Mall.