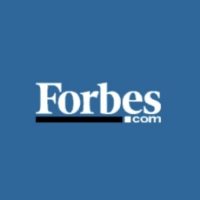 Ashoka's Avani Patel (@avaniptl) reflects on the 2013 Future Forum and shares tips for transforming systems to achieve game-changing social impact.
For social entrepreneurs, achieving scale and leveraging the full capacity of their organization is a critical and challenging undertaking.
"There is a timeless tension between building your organization and building the broader movement," Dr. Sanjeev Arora said at the 2013 Ashoka Future Forum. Arora is an Ashoka Fellow and the founder of Project ECHO, a social enterprise that uses telemedicine to share regional expertise and deliver high-quality specialty care directly to patients, wherever they live. Health care experts—including Risa Lavizzo-Mourey, M.D., president of the Robert Wood Johnson Foundation (RWJF)—believe that initiatives like Project ECHO will one day be the norm.
During our 30 years working with and supporting social entrepreneurs here at Ashoka, we have realized that we are only realizing a fraction of our potential to affect positive change on a global level. So at the recent Future Forum, we asked a room full of innovators how they have expanded their reach.
Paul O'Hara, country director of Ashoka Ireland; Gerald Chertavian, Ashoka Fellow and founder and CEO of Year Up; and Rosanne Haggerty, Ashoka Fellow and founder of Common Ground Community (CGC) and later of Community Solutions, led a lively discussion by sharing their personal stories and lessons learned on the path to scaling up their social impact.
Here are three steps to achieving scale from those who have experienced its challenges first-hand.