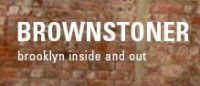 Welcome to the Hot Seat, where we interview folks involved in Brooklyn real estate, architecture, development and the like. Introducing Rasmia Kirmani-Frye, the Director of the Brownsville Partnership. The Brownsville Partnership is a part of Community Solutions, a national not-for-profit organization whose mission is to strengthen communities to end homelessness.
Brownstoner: What neighborhood do you live in, and how did you end up there?
Rasmia Kirmani-Frye: I live in Fort Greene. I've lived in Brooklyn for about 20 years, and have lived all over. I started in Windsor Terrace, and then Sunset Park, Fort Greene, Crown Heights, and back to Fort Greene. I ended up in Fort Greene the first time when I came back from my PhD fieldwork on the West Coast and needed a roommate and somewhere to live – I totally lucked out on both! When my husband and I got married we needed to find a place and ended up two blocks away from where I was living the first time in Fort Greene – we love it. And I should add, my husband grew up in Bed-Stuy, on Putnam and Throop.
BS: Can you talk about the beginnings of the Brownsville Partnership, and how you became involved?
RKF: The Brownsville Partnership – an initiative of Community Solutions, a New York-based national not for profit – was launched in 2008 by Rosanne Haggerty. She and a team started working in Brownsville in 2005 doing community organizing. Rosanne met Brownsville's unofficial "mayor" Greg "Jocko" Jackson – lifelong resident and agent of hope in Brownsville – and the Brownsville Partnership was born with Greg as the founding director. He passed away last May, but it's his legacy of hope-in-action that we are carrying out [that] lives on. Prior to working at the BP, I was a community organizer in Brooklyn, and then consulted with community-based organizations in Brooklyn for the past 15 years. I became involved in January 2008. My long-time mentor, and founding president of the Times Square BID, Gretchen Dykstra, was working with Rosanne to conceptualize the work in Brownsville and, knowing that I have a long term love of Brownsville, she suggested I talk to Rosanne. I did and I met Greg, and I was totally inspired by both of them, and that was it. Love.
After the jump, how rapid gentrification in Brooklyn is changing Brownsville, hopes for the community in ten years, and Ras's favorite spot in the neighborhood…