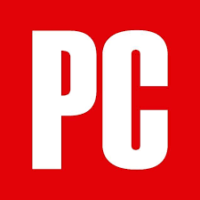 Today's technology companies are under pressure from young, idealistic staffers to do good. It's no longer enough to just cut a check and put a company's name on the donor wall at prestigious cultural institutions. At business intelligence software giant Tableau Software, the company has been using its data science powers for good since 2014, when it set up the Tableau Foundation.
Last month, the company pledged $100 million in software, training, and financial support to enable people to use data to address global challenges including climate change, equality, health, and poverty. PCMag spoke with Seattle-based Jason Schumacher, Tableau Foundation's head of US grantmaking, who explained why he thinks "we can make homelessness a thing of the past." Here are edited and condensed excerpts of conversation.
Jason, the tagline at Tableau Foundation is 'Let's build a better world with data.' Tell us how you intend to do this.
When we started the foundation, we went out and interviewed other foundations and nonprofits to ask how we could best support nonprofits to do the work they do. They all told us that our software and our people could help move the needle on important global issues. Cash would help but software and people was the bigger need. To date, Tableau Foundation has contributed over $36 million in software, services, and cash to support 7,129 organizations working in 119 countries. [We've helped] nonprofits like PATH, Splash, and Community Solutions use data to tackle big issues such as combating diseases globally, bringing clean water to kids living in developing countries, and reducing veteran homelessness across the United States.