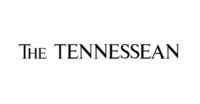 Dennis Huey is not a veteran himself, but he has dedicated his life to serving them.
As street outreach director for Operation Stand Down Tennessee, Huey spends his days walking through local shelters, scaling riverbanks and looking under bridges to find homeless veterans. It's relentless work, but he draws inspiration from the courage his clients have shown.
"These are the people that signed up to serve your country, to protect you to give you what you got," Huey said. "They helped me out, so I'm going to do everything I can to help them out."
In that spirit, the city's leading homelessness advocacy group is working to house every homeless veteran in Nashville before 2016. How's Nashville, a coalition of several local nonprofits led by the Metropolitan Homelessness Commission, announced the new goal this month, along with its partnership with Community Solutions' Zero: 2016 campaign.
The campaign is working with 67 communities nationwide to bring all homeless veterans into housing by December 2015. Advocates also hope to house all chronically homeless people by December 2016.
The climb will be steep, but local advocates say recent successes, paired with millions of dollars in federal funding, are boosting their confidence. Jake Maguire with Community Solutions says the team of advocates in Nashville is poised to be an example for the rest of the country.
"There's a tremendous amount of passion in Nashville," Maguire said. "You guys have an A+ team."