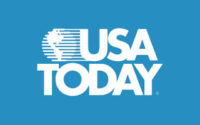 "I kept getting eviction notices on my door," Manny told me. "I filled out all of my paperwork. I did what I was told to do. To end up homeless is so devastating; I've never been in this situation before. I really wasn't even given a chance."
Manny and her children, Amelia, 13, Audrina, 12, and Robert Jr., 3, are now bouncing around from cheap motels to friends' couches because emergency shelters are overflowing with others in need. They are trying to survive on her unemployment benefits: $218 per week.
Millions of Americans like Manny are falling through the cracks during this pandemic-induced financial and housing crisis. And we haven't seen the worst of it. The Centers for Disease Control and Prevention's eviction moratorium, which went in effect in September, protects renters who have been unable to meet their monthly payments from being tossed on the street. It is set to expire Dec. 31.