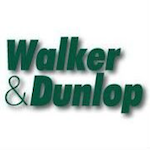 Walker & Dunlop, Inc. (NYSE: WD) ("Company") announced today that it donated$166,368 to LIFT and Community Solutions through the Company's annual fundraising efforts in 2014.
Walker & Dunlop's executive vice president and & COO, Howard W. Smith commented, "For 26 years, the Company has actively participated in volunteer organizations and programs to end homelessness, and these efforts have become an integral part of our corporate culture. Our inaugural partnership with LIFT and Community Solutions provided employees a chance to contribute locally to those less fortunate and continuously strive to end homelessness."
LIFT's mission is to assist community members in achieving economic stability and well-being by pairing trained advocates with LIFT participants to help them build the strong personal, social, and financial foundations they need to "lift" themselves out of poverty. Through LIFT's efforts, individuals establish their personal goals and develop skills that enable them to find employment, housing, and a quality education.
Community Solutions focuses on strengthening communities and ending homelessness. Between 2010 and 2014, Community Solutions helped 186 U.S. communities find permanent housing for more than 105,000 chronically homeless Americans, many of them veterans. Their upcoming two-year campaign "Zero 2016", will work with 71 communities across the United States to end Veteran homelessness and chronic homelessness (those who have been homeless for more than one year), by December 2016.
Rosanne Haggerty, president, Community Solutions, commented, "We're so grateful to Walker & Dunlop for its support of our work to end homelessness and assist struggling neighborhoods. This contribution is all the more meaningful because it represents the generosity of so many individual employees. In 2015, with Walker & Dunlop's support, we will continue to provide hands-on assistance to more than 70 U.S. communities to help them measurably improve the lives of their most vulnerable residents."