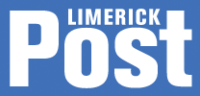 A White House-backed campaign to end homelessness in the United States could be adapted to deal with the issue in Limerick.
The '100,000 Homes' campaign is a community-led movement that has led to permanent housing for over 105,000 homeless Americans in under four years.
The campaign, a winner of the 2013 World Habitat Award, is now being explored as a social solution to homelessness in Limerick by Ashoka Ireland.
Part of a global association of more than 3,000 of the world's leading social entrepreneurs, Ashoka Ireland have announced that they are keen to launch a campaign-style effort to help end homelessness in Limerick and throughout Ireland.
Director of Ashoka Ireland, Serena Mizzoni commented, "We're still talking to people and seeing how it might work in Limerick and elsewhere in Ireland."
The brainchild of the pioneering New York-based non-profit organisation Community Solutions, the '100,000 Homes' initiative facilitates 186 individual communities in the US to mobilise through a coordinated national effort.
According to its founder, Rosanne Haggerty, the campaign has helped prove that an immediate connection to housing with basic supportive services can solve homelessness for almost everyone.
Focus Ireland Limerick Manager Ger Spillane said it was great to see the positive impact the campaign seemed to be having in tackling homelessness in the United States. However, in an Irish context, he pointed out that the key problem was housing supply and access to affordable rental accommodation.