Swift Factory, a former gold leaf manufacturing center located at the heart North Hartford, has been transformed into a vibrant hub for entrepreneurship, training, learning and community engagement. Once a hub for Hartford industry, the M. Swift and Sons gold leafing factory stood vacant since 2005. Swift opened its doors in the fall of 2020 after a 10-year community engagement, fundraising, planning, and construction effort.
During that period, residents prioritized the need for creating jobs and small business opportunities within the community. Swift has delivered on that vision with:
Incubator kitchens for start-up and expanding food businesses
Affordable office spaces for small businesses and community organizations
A state of the art Hartford Public Library branch (in planning) that will feature education and workforce development services
A Community Financial Center (in planning)
An elementary school
Health and counseling services
An anticipated 150 long-term jobs once all spaces are in operation
Overview
Redeveloped former industrial anchor as thriving community hub to create jobs and improve neighborhood health
Community-informed design process, including City of Hartford and multiple local partner organizations
Second place winners of 2015 U.S. Economic Development Administration's Strong Cities, Strong Communities Economic Planning Challenge
Centerpiece of Hartford's successful application for federal Promise Zone status for North Hartford area
Construction began in 2018 and the property opened in fall of 2020
Commitment to job creation for people of color and Hartford residents has driven every phase of the project. Sixty percent of construction hours on the project were completed by people of color, 33% were completed by Hartford residents, and nearly 10% by neighborhood residents
History
Former M. Swift & Sons Company gold leaf factory
Established in 1887, facility employed over 300 people at its peak
Shuttered in 2005, contributing to dramatic economic decline of surrounding area
Donated to Community Solutions for use in revitalization of North Hartford neighborhood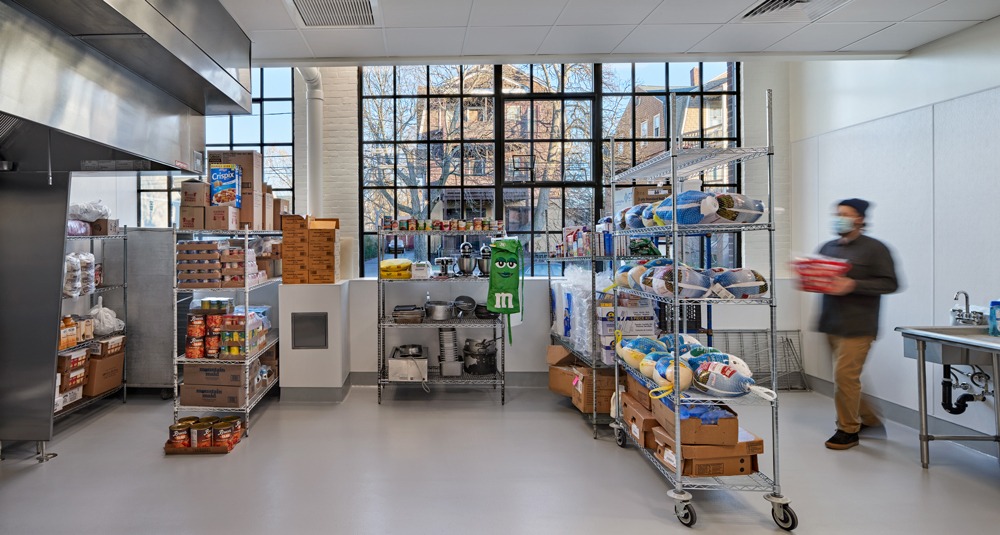 The majority of Swift's tenants are Black entrepreneurs and businesses led by women.
Design
Food Business Incubator (4,500 sq. ft.) – Commercial kitchen for training in culinary arts and food service

Affordable space and business support for food entrepreneurs

Shared Office Space (10,000 sq. ft.) – Share office and community space for local entrepreneurs and like-minded organizations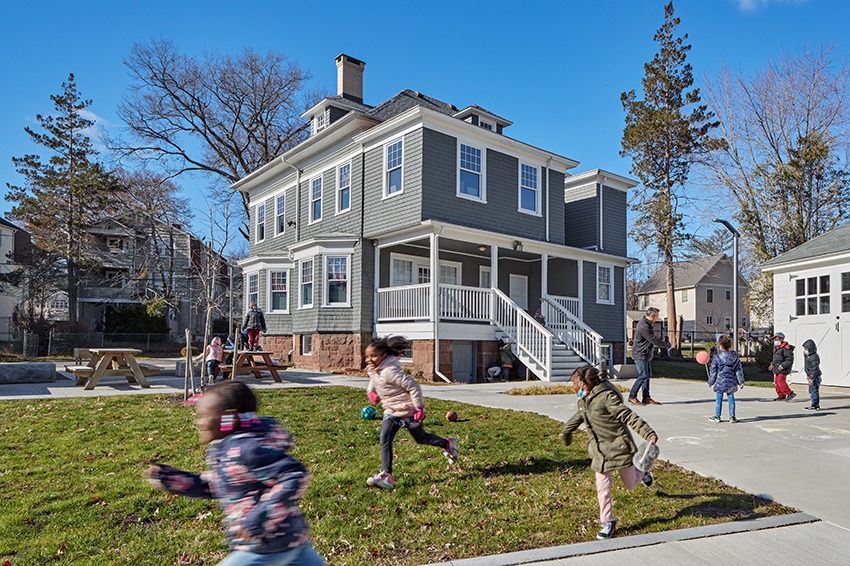 Leasing:
Contact Salena Robinson to discuss leasing:
(860) 967-0663