Denise Brock knows what it is like to sleep outside.
"I think the one thing I remember most was being invisible," she said. "You don't have a name. Nobody wants to look you in the eye."
Brock is now a case manager helping people experiencing homelessness.
She and other leaders from Bakersfield and Built for Zero are featured in "The Way Home," a new short-form documentary series from KTF Films and Bread and Butter Films created with support from Kaiser Permanente. The series is now streaming on Amazon Prime, Google Play, and iTunes.
The series aims to document and humanize the growing homelessness crisis in California. Episode one explores the policy decisions that led to the current levels of homelessness in the United States. Co-director of Built for Zero Jake Maguire described how funding to social welfare programs was cut in the 1980s.
"What you start to see almost right away is people who have been living successfully in permanent housing with some support, " he said. "When that support is taken away those people start to lose their housing and they begin to hit the streets."
Episode three focuses on Bakersfield, located about two hours away from Los Angeles. Bakersfield and Kern County have been working to end chronic homelessness as part of the Built for Zero initiative, a national movement of more than 80 cities and counties working to measurably end homelessness.
After joining Built for Zero, the community changed how they were working. As Built for Zero lead Heather Kimmel explains in the documentary, they tried new things, like focusing on getting people into housing before addressing their other needs, and improving how they assessed and prioritized people who needed housing.
"It was new and foreign to us, but it worked. And those people remained housed. And they remained housed for a very long time. And most of them are still housed today," Kimmel said.
They have made progress in driving reductions in homelessness and drawing close to functional zero, a measure of functionally ending homelessness, for people experiencing chronic homelessness.
"Ending chronic homelessness in Bakersfield and Kern County is not just a big deal for the people who live in Kern County," said Beth Sandor, co-director of Built for Zero. "It also acts as a model for what it takes across a large area in California to drive population-level reductions. We are seeing communities everywhere — from a community of 500k to 4 million — being able to do that.
The first challenge is believability — whether people believe it's possible, and whether there is will to do it."
Check out the first four episodes to explore how access to affordable, healthy housing can improve total health and lift residents socially and economically.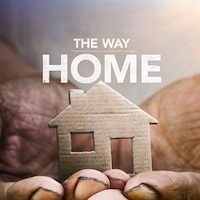 Kaiser Permanente is a partner of Community Solutions and Built for Zero.