---
Overview
Bakersfield and Kern County are the first community in California — and one of only five communities in the nation — to end chronic homelessness, achieving this distinction in March 2020.
By reaching functional zero, Bakersfield and Kern County have proven it's possible to build a system of support that ensures their most vulnerable neighbors can leave homelessness behind. This does not mean that no one will ever experience homelessness again, but rather that the community has proven homelessness does not need to become inescapable or a way of life for a group of their most vulnerable neighbors.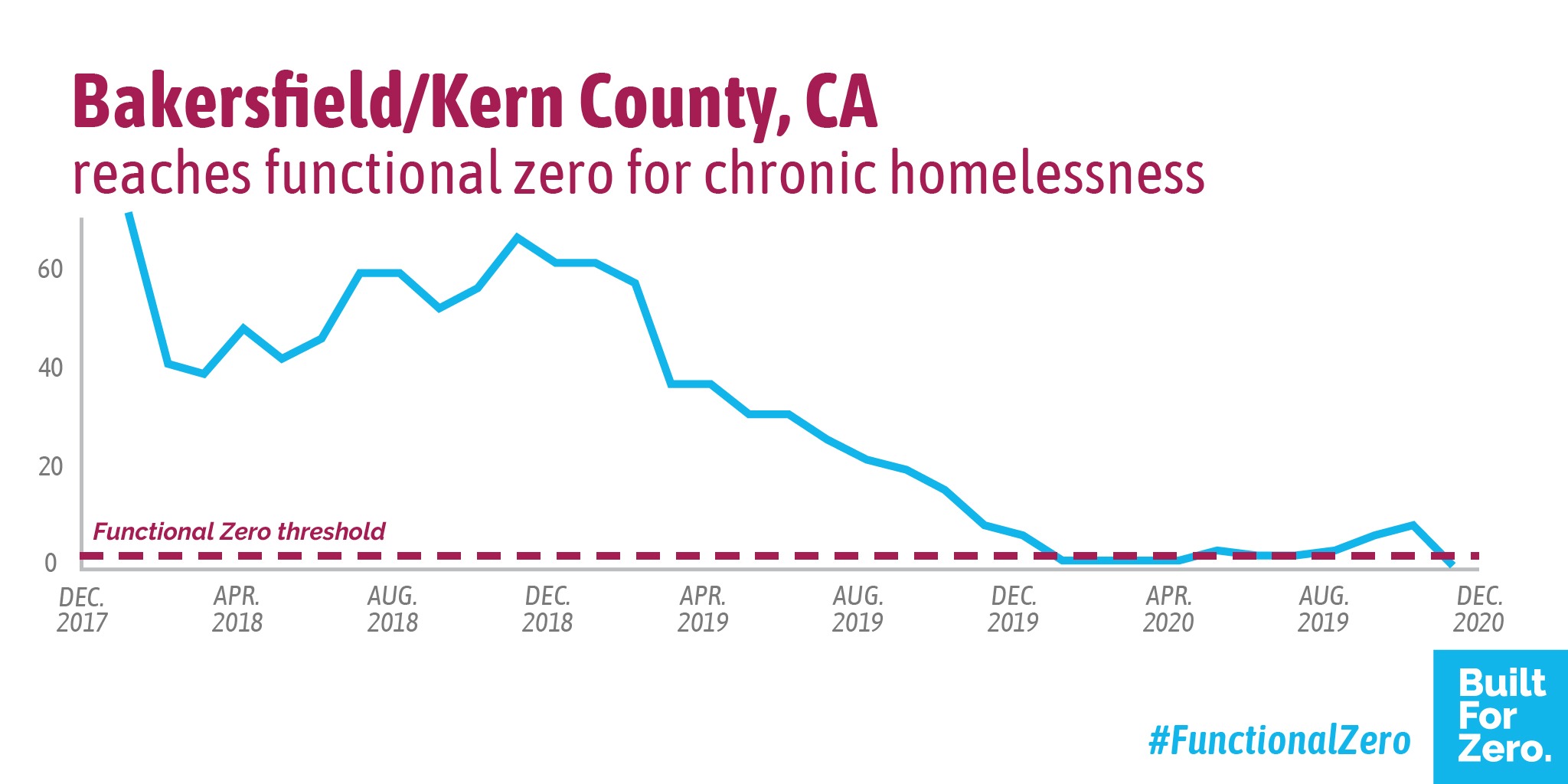 As part of Built for Zero, Bakersfield changed how its homeless response system works by adopting the core elements of the Built for Zero methodology:
Building a unified regional team, or a "command center," around a shared aim of getting to functional zero
Using real-time, person-specific data to know every person experiencing chronic homelessness by name and target efforts and resources accordingly
Using data to redesign Bakersfield's homeless response and strategically target resources
When the community first developed its by-name list, they were faced with more than 200 people. By reaching functional zero, they have driven that number down to three. And despite those numbers rising due to the COVID-19 pandemic, the team was able to drive those numbers down again — demonstrating the power of changes to their local homeless response systems.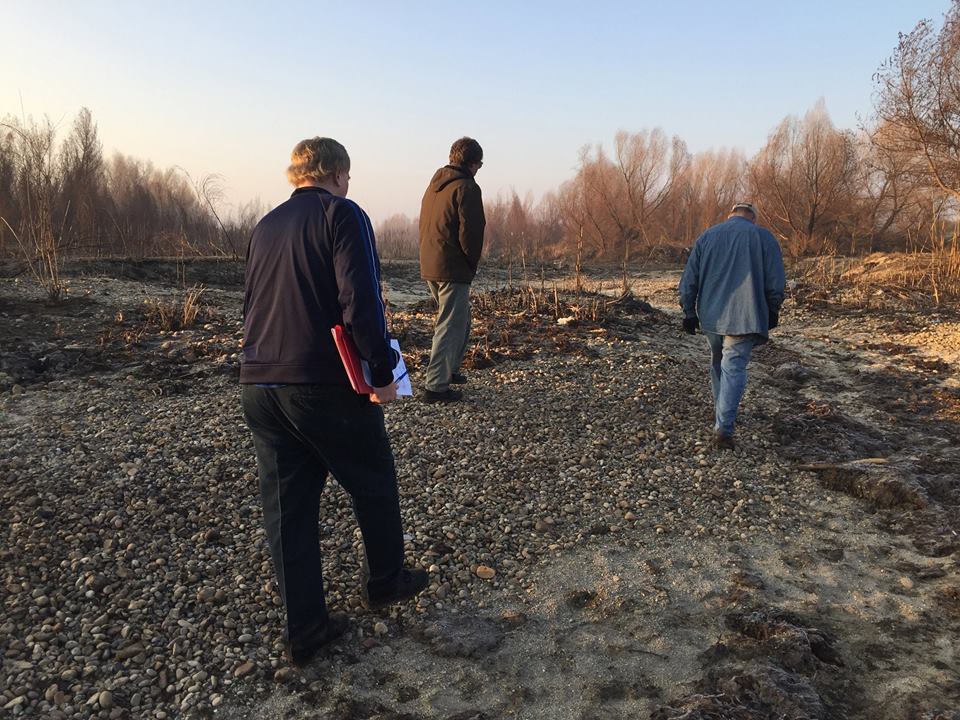 "We didn't ever let the immediate result become the end of the road."
—Heather Kimmel
---
Key Milestones
---
Homelessness is solvable.
Communities in the Built for Zero movement are proving it.