More than 80 communities in the United States are redefining what is possible in the movement to end homelessness.
---
OVERVIEW
Built for Zero is a methodology, a movement, and proof of what is possible. The movement is made up of more than 80 cities and counties that have committed to measurably ending homelessness, one population at a time. Using data, these communities have changed how local homeless response systems work and the impact they can achieve.
Fourteen of those communities have ended homelessness for a population by reaching a standard called functional zero. More than half of those cities and counties have achieved reductions in the number of people experiencing chronic and veteran homelessness.
Together, they are proving that moral courage, data-driven thinking, and a system-wide approach can build a future where homelessness is rare overall and brief when it occurs.
THE MOVEMENT
All communities at functional zero will be reviewed annually to ensure they are sustaining this dynamic end state for ending homelessness.
12 communities have ended veteran homelessness
Arlington, VA 
Montgomery County, MD
Norman, OK
5 communities have ended chronic homelessness
Lancaster, PA
Three have ended both.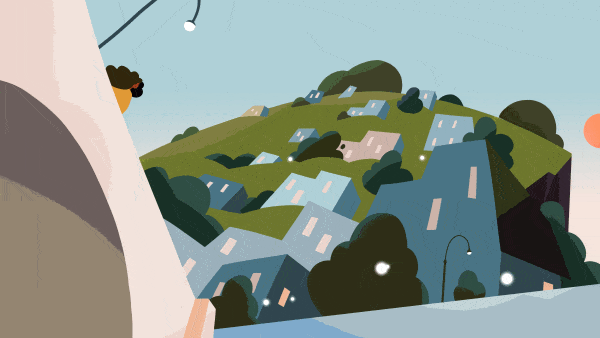 14 communities have reached functional zero for a population
THE METHODOLOGY
In 2014, Community Solutions proudly announced that the 100,000 Homes Campaign had exceeded its goal. Communities across the country had housed more than 105,000 Americans in under four years. And yet, none of these participating communities had ended homelessness. Our team wrestled with a question: what would it take to not simply count up to a certain number of house placements, but count down to zero people experiencing homelessness?
It has become clear that ending homelessness requires a data-driven system built upon a community-wide commitment to bringing every person home. Since 2015, Community Solutions has provided coaching and support to the communities in Built for Zero, which are demonstrating homelessness is solvable when the following conditions are met:
---
THE PROBLEM
No single actor is fully accountable for ending homelessness in a community. Each local agency or program holds its own small piece of the solution, but no one has their eye on how the pieces fit together.
THE BUILT FOR ZERO SOLUTION
An integrated, command center team. Key agencies, like the Continuum of Care, the housing authority, local government, and the VA, work together every week toward a shared definition of zero.
---
THE PROBLEM
Funders evaluate success on the performance of individual housing programs, not on whether a community collectively reduces homelessness. But single programs don't get us to zero — whole communities do.
THE BUILT FOR ZERO SOLUTION
Community-level measurement. Built for Zero communities measure success by the total number of people experiencing homelessness, not by program outcomes. Data enables communities to rapidly test new ideas and understand if those efforts are working.
---
THE PROBLEM
A once-a-year count of a problem that changes nightly. Annual street counts are a snapshot; your community needs a video. Getting to zero takes line of sight into how people move through your system over time.
THE BUILT FOR ZERO SOLUTION
Comprehensive, real-time, by-name data. Built for Zero communities know everyone experiencing homelessness by name, in real time. The result is more tailored solutions for individuals and a clearer picture of the system as a whole.
---
THE PROBLEM
Housing supply paralysis. Expanded housing resources are crucial, but many cities have dramatically expanded housing supply without making a dent in homelessness. The reason? They never fixed the housing system.
THE BUILT FOR ZERO SOLUTION
Strategic, data-driven housing investments. Built for Zero communities use real-time data to secure the housing resources they need and target them for the greatest possible reductions in homelessness.
---
Core Partners