In 2020, 66% of chronically homeless individuals were living on the street, in a car, park, or other location not meant for human habitation. Experiencing homelessness for extended durations of time has a detrimental effect on a person's mental, physical, and emotional health.
On average, people who experience chronic homelessness have a life expectancy that is 17 years shorter than those who are housed. The health of individuals in this population is at particular risk due to compounding factors, such as mental or physical illness.
Chronic homelessness reflects the greatest failures and barriers within our systems.
In order to solve chronic homelessness, response systems must streamline entry into housing resources, while leveraging support services that create pathways toward long-term resolution.
What is chronic homelessness?
The federal definition of chronic homelessness describes the experience of those who have been homeless while struggling with a serious mental illness, substance use disorder, or physical disability.
These individuals live in impermanent and inhabitable places, and have been unhoused for at least a year, or four episodes over the last three years. Homelessness is an issue that is costly in lives, health, and safety for those who experience it.
In 2020, the annual point-in-time count recorded 110,528 people who expressed chronic patterns of homelessness. The brevity of field time dedicated to the annual count, however, underrepresents true levels of chronic homelessness on the ground.
How is the health of this population at particular risk?
Experiencing chronic homelessness can change the entirety of a person's life. From ability, to cognitive perception, to communication, the wellness of an individual is often severely impacted from being chronically homeless for an extended length of time, shared Alexzandra Hust, a Systems Improvement Advisor at Built for Zero.
Overall, people experiencing homelessness are up to 11.5 times more likely to die than the general population, according to a public health study conducted in New York City.
Those experiencing chronic homelessness often make up less than 20% of a community's homeless population, yet rely heavily on homeless services due to the compounding effects of health conditions, mental illness, substance use disorders, physical disabilities, or other effects of deteriorating wellness.
While leading systems improvements for homelessness response in her hometown of Abilene, Texas, Hust observed firsthand the traumatic changes that chronic homelessness left on individuals in her community.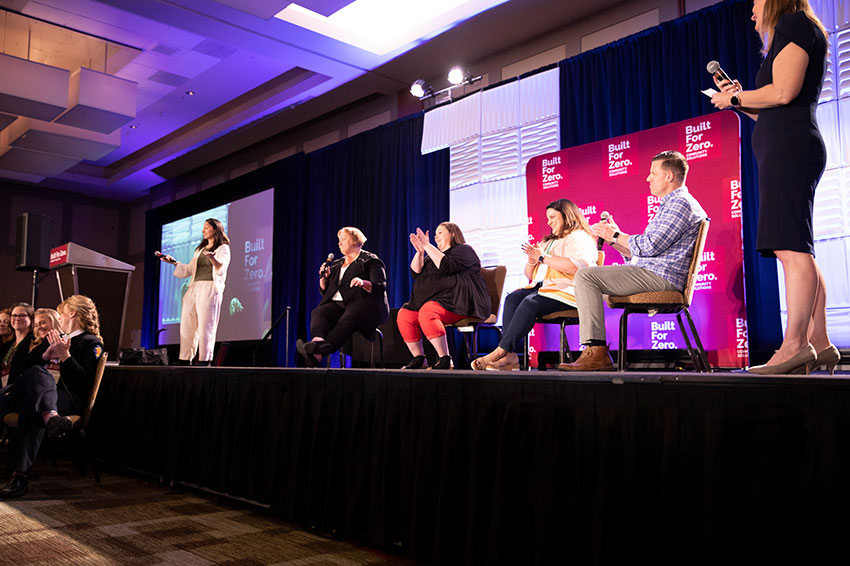 "An individual had lived in our community for a very long time under a bridge," recalled Hust. "Our system documented that he had come in and out for 20 years. Communication was really difficult with him, and we couldn't get beyond 'yes' or 'no' answers."
Hust knows that experiencing chronic homelessness across long periods of time can affect the body in ways that include appearance, ability, and even subjective cognition.
"After this individual was assessed, we were able to bring him into the shelter for him to access housing," Hust explained. "But he didn't stay in the shelter. He was still sleeping outside… we found out that it was because when you're living outdoors in an open space, four walls feel enclosed and unsafe."
Is it possible to reduce chronic homelessness?
As defined by the federal government, a community has ended chronic homelessness when the number of people experiencing chronic homelessness is zero, or < 0.1% of the total number of individuals reported in the last point-in-time count. In Built for Zero terminology, this state of resolution is called "functional zero."
Setting the aim of functional zero allows responders to establish shared objectives across the response network. By setting aims and coordinating resources, communities are led to discover cross-sector solutions throughout homeless, health care, criminal legal, and emergency systems.
So far, five Built for Zero communities have reached and sustained functional zero for chronic homelessness:
Bergen County, a region with about a million people, was the first community in the country to reach functional zero for chronic homelessness in 2017.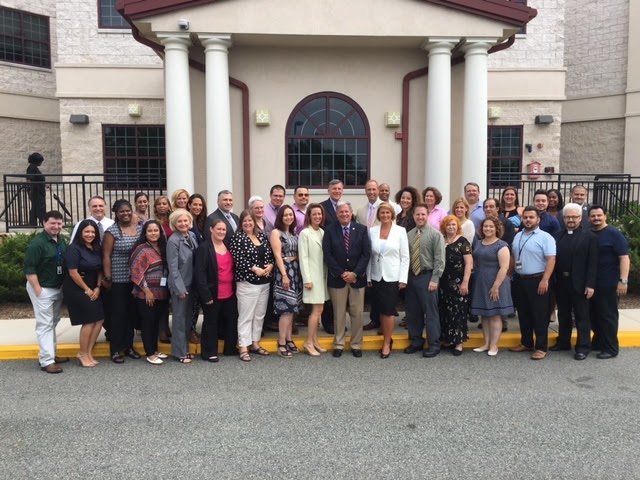 In California, Bakersfield and Kern County reached functional zero for chronic homelessness in 2020 — proving it's possible to reach this milestone, even in a state with the highest rate of unsheltered homelessness in the country. The cohort was able to reach this aim by developing a quality, by-name list and using this data to know every person experiencing chronic homelessness by name and target their efforts and resources to get them into housing.
The data drove action: the team knew the number of people experiencing homelessness, and if that number was going up or down. They also gained insight on how long it took for people to access housing, and discovered how many people were being housed a month.
Altogether, Bakersfield and Kern County created a highly coordinated and powerful system that reduced the number of people experiencing chronic homelessness from 200 to three people or fewer at any given time.
In Texas, Abilene announced functional zero for chronic homelessness in 2020, a year after they'd reached this milestone for veterans. Hust and her team at Abilene Hope Haven were key contributors to developing solutions to sustain an end to chronic homelessness. These approaches included close collaborations with agencies such as the Housing Authority, as well as case conferencing that "challenged the community to tackle barriers and resolve them in order to house people as quickly as possible," Hust said.
The work of Built for Zero communities demonstrates that system improvements make it possible to end chronic homelessness. Through iterative steps forward and data-level surveillance into the field of response, functional zero for chronic homelessness is an attainable goal.
Why is it significant to end homelessness for this population?
Chronic homelessness is costly: both in terms of the health and safety of those who experience it, and the community at large.
People who suffer from long-term homelessness are also more likely to be ensnared within the criminal justice system and use emergency health services, which can add up to an average of $35,000 a year, per person. In addition, more than $12 billion is invested in managing homelessness annually. Alternatively, costs are reduced by an average of 49.5% when people are matched with permanent supportive housing.
These investments support a system that works to help people experiencing homelessness. But communities such as Bakersfield and others are demonstrating that we must rework systems to end it.
Reaching a system of functional zero for initial populations, such as chronic homelessness, isn't an end point. Rather, it's a starting point for communities to expand proven methods, data capabilities, and staff expertise to reduce and end homelessness for more populations.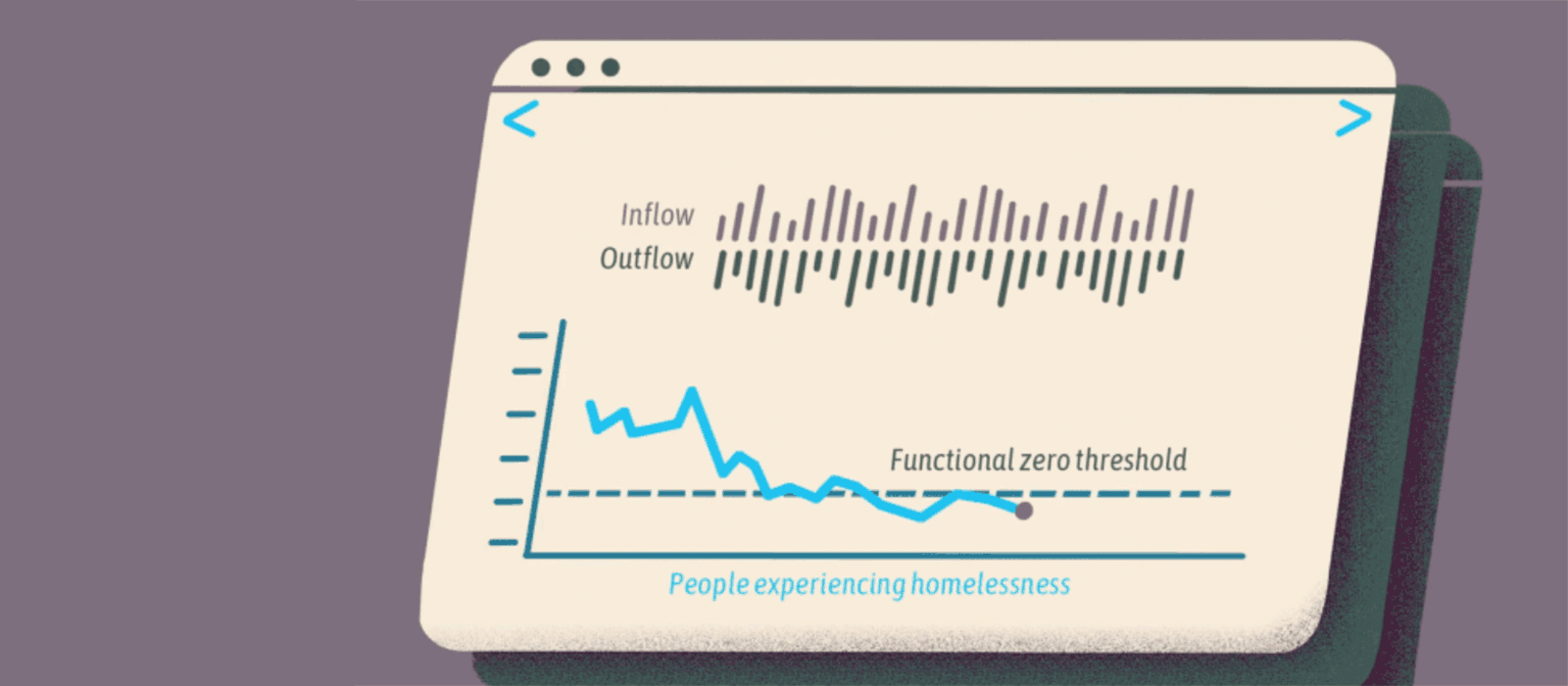 Does Housing First work for people experiencing chronic homelessness?
Research has demonstrated that Housing First is often a prerequisite to effectively treating chronic conditions and establishing a foundation for long-term stability.
With a stable place to live, people can then transfer their attention to addressing other stability factors such as health or employment. Supportive housing, which gives programs or wraparound services that assist in permanent resolution, "provide people with the tools, the resources, the connections, and even ongoing case management," said Hust. "This could include financial support, or even life skill training."
Housing First is often accessed through coordinated resources that are linked in a quality database of information. This by-name data include a record of folks' homeless history, health, and housing needs. They are often the most reliable tool for providing information that streamlines nimble entry into stable housing.
"At the end of the day, housing provides the safety, the opportunity, and the time to focus on other areas of life. And it lets people decide what ongoing support looks like for them," she added.
Built for Zero is a movement of more than 100 communities working to measurably and equitably end homelessness — and proving it is possible.