Patrisse Cullors, activist, author, and the Co-Founder of Black Lives Matter, delivered a powerful keynote address at the Built for Zero Conference and Learning Session in Detroit earlier this summer.
Cullors' talk corresponded to one of the tracks of the conference: taking action on structural racism. Following her keynote, she taped
this episode of the Changing the Conversation podcast
with host Jeff Olivet, in which they discuss systems change, movement building, and Cullors' own experience of homelessness.
"I was in survival mode," she says, describing how she navigated living without a home after coming out as a teenager, which she writes about in her book When They Call You a Terrorist: A Black Lives Matter Memoir.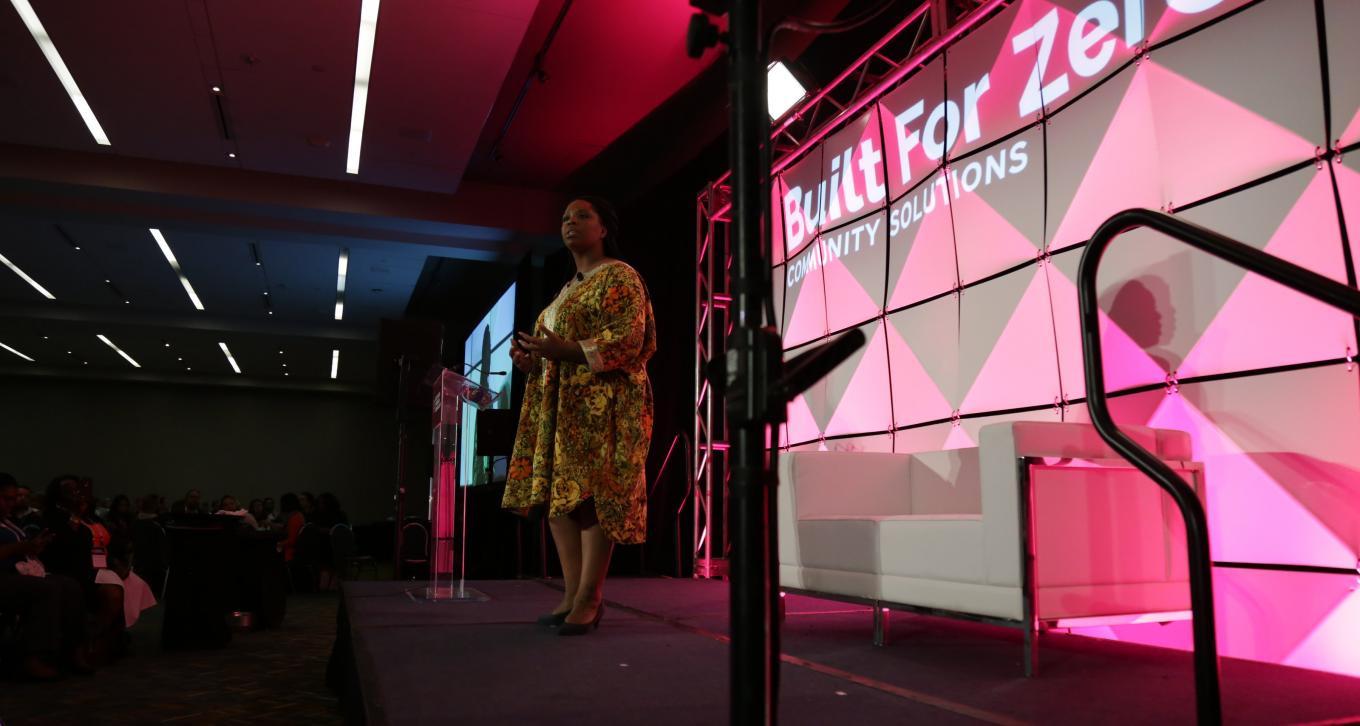 Cullors also talks about how working as a service provider helped shape her approach to systems change. Describing her work as a drug and alcohol counselor for youth, she says, "I was supporting these individuals, and I could do what I could to do as an individual, but I wasn't changing the system that was gobbling them up…I want to work from a different place, which is trying to change the systems that are destroying their lives."
August 20 – Dr. Rana Awdish, author of In Shock
September 3 – Steven Spear, Senior MIT lecturer and quality improvement expert