This week nearly 600 people gathered in Detroit for the Built for Zero Conference and Learning Session, all on a journey to end homelessness in communities around the country.
The event brought together communities in the Built for Zero collaborative and 20,000 Homes Campaign, a partner campaign coordinated by the Canadian Alliance to End Homelessness to help 20 Canadian communities end chronic homelessness by 2020. Built for Zero is a national movement of communities working toward ending chronic and veteran homelessness.
Among the highlights was an announcement by Quicken Loans CEO Jay Farner of a long-term partnership between Quicken Loans and Community Solutions to work together to end veteran homelessness in communities across the country.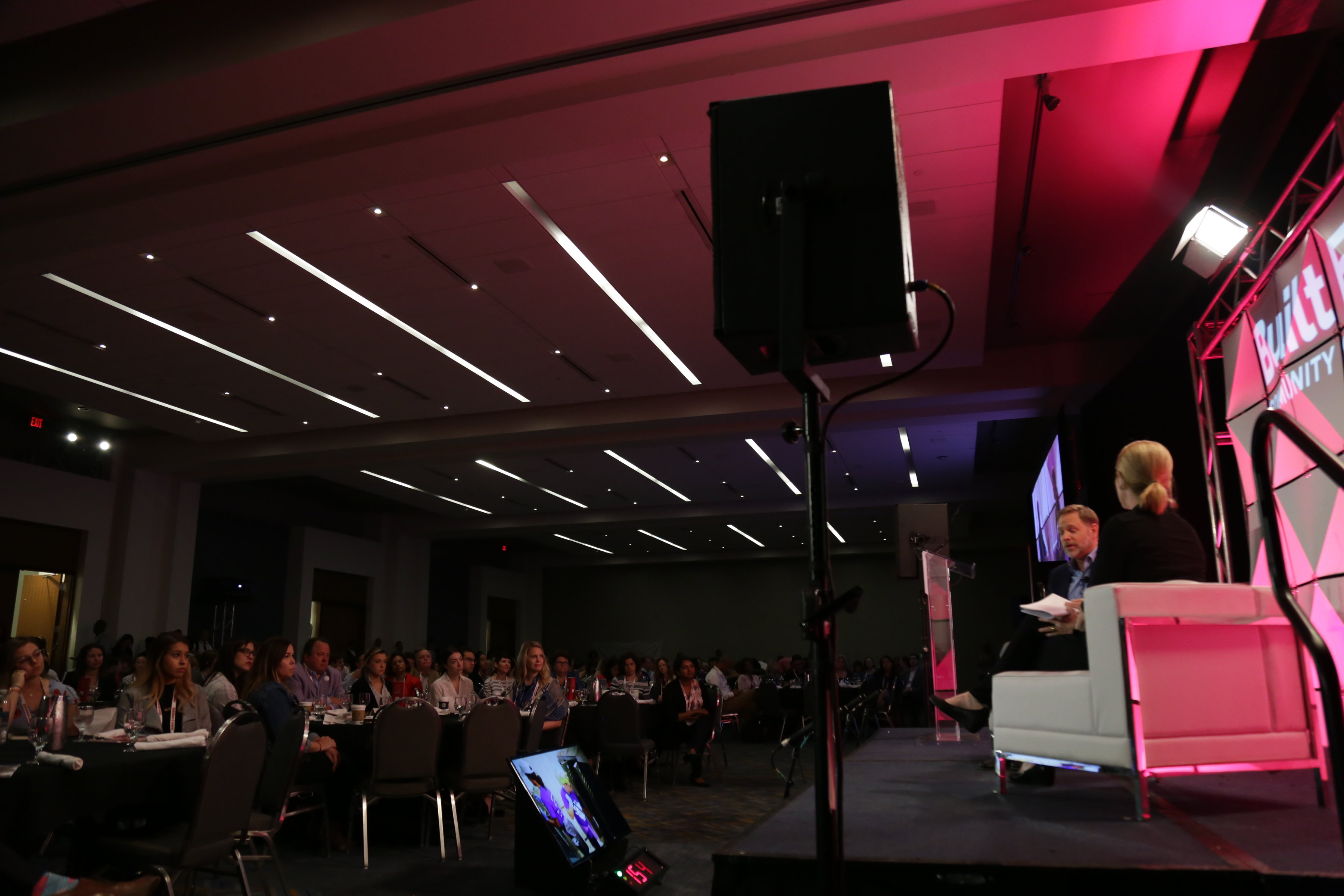 "Together with Community Solutions and local partners, we will ensure that veterans are placed into permanent supportive housing, building the foundation they need to create permanent change."
—Jay Farner, Quicken Loans CEO
"We are in the business of helping people realize the dream of homeownership, and we understand the tremendous value of a place to call your own," said Farner, who has joined Community Solutions' board. "Together with Community Solutions and local partners, we will ensure that veterans are placed into permanent supportive housing, building the foundation they need to create permanent change."
The Detroit-based company is the largest mortgage lender in the U.S. and a leading innovator in expanding access to housing. In Detroit, Quicken Loans has rehabbed more than 100 homes and helped more than 15,000 families avoid housing displacement. They've created an innovative program helping people at risk of eviction become new homeowners. Quicken Loans also has a long-standing commitment to veterans and employs more than 600 veterans across its business.
"Quicken Loans' engagement will have a direct, lasting impact on veterans experiencing homelessness around the country," said Rosanne Haggerty, President of Community Solutions. "This partnership signifies an important step in the national movement to end veteran homelessness. Time and again it has been proven that the only way to achieve long-term success in this space is to work across sectors and agencies, using data to drive a laser focus on housing."
At the conference, it was announced that Bergen County, New Jersey, reached functional zero for veteran homelessness, bringing the total number of communities that have ended veteran homelessness to eight. In addition, three communities have ended chronic homelessness.
"This partnership will help many more communities reach that goal," said Haggerty.
The conference was organized around three tracks: new problem-solving tools, best practices for ending homelessness, and taking action on structural racism. These sessions featured community leaders, experts in the homelessness sector, and thought leaders from business, academic, healthcare, and nonprofit fields.
The conference's three keynote addresses were also organized along these themes, with each speaker providing key insights into how these ideas can be applied to our work of ending homelessness: the problem of disproportionate racial impact, the tools of quality improvement, and the importance of human-centered system design.
These powerful keynotes were delivered by Patrisse Cullors, Co-Founder of the Black Lives Matter movement; Steven Spear, a Senior Lecturer at MIT and an expert in applying quality improvement to complex systems; and Dr. Rana Awdish, whose near-death experience in her own hospital fundamentally changed the way she practices medicine and caused her to put a greater focus on patients' experiences.
The keynote speakers, along with Built for Zero Co-Directors Beth Sandor and Jake Maguire, will be featured on upcoming episodes of the
Changing the Conversation podcast
, hosted by Jeff Olivet, a writer and activist who has more than 20 years of experience working in the homelessness sector.
The conference put a spotlight on the issue of homelessness, the factors that contribute to it, and most importantly: how to end it.
"Homelessness is a complex problem," said Sandor. "In order to solve it, we've got to help communities continually develop better problem-solving tools, so they're equipped to reach functional zero— and maintain it."
The
Learning Sessions
are a critical part of how Built for Zero communities work. Three times a year, communities gather together with partners and funders to learn from one another and experts in the field. They meet with coaches for intense data analysis and goal-setting, and develop strategies to take back to their local teams. The Learning Sessions are also a celebration of the innovative work that communities are pioneering.
"What our Built for Zero communities are doing is not easy: they're being challenged to adopt new ways of working and build a coalition within their community of people willing to do whatever it takes to end homelessness," says Sandor. "It's also incredibly inspiring, because this approach is working— for the first time ever, communities are ending veteran and chronic homelessness."
The next Learning Session will be held in Detroit this October.
Thank you to all of our partners and funders for making this work and this conference possible, including the generous support of the Home Depot Foundation. Above all, thank you to our Built for Zero communities for their unwavering commitment to ending homelessness for good.