After months of negotiations, Congress finally struck a deal on a $900 billion COVID-19 relief funding package. This bill is expected to be signed into law soon by the president.
This bill includes two key provisions — rent relief and extending the eviction moratorium — that housing and homelessness advocates have been fighting for over the past seven months.
---
$25 Billion for Emergency Rental Assistance
This funding will be provided to states, territories, and tribal governments to provide emergency rental assistance to specific households. This funding is intended to go to households at high risk of eviction or housing instability and can be used for back rent or future rent, as well as utilities and other household needs.
For more details, see the National Low Income Housing Coalition's factsheet.
---
One Month Extension of the CDC's Eviction Moratorium
The eviction moratorium instituted by the Centers for Disease Control and Prevention (CDC) this fall is set to expire on Dec. 31. This bill extends this moratorium for one month, until Jan. 31.
Under the CDC eviction moratorium, which started Sept. 4, renters can apply for eviction protection by submitting a form to their landlord. The eligibility criteria includes: renters who make less than $99,000 a year (or twice that for those who file jointly) and can demonstrate they lost their job, can't pay their rent due to the pandemic, and don't have alternate housing arrangements.
---
$600 Stimulus Checks and Enhanced Federal Unemployment Benefits
This large funding bill also includes direct payments to Americans and an increase in federal unemployment benefits.
Eligible taxpayers who filed tax returns in 2019 will automatically receive a stimulus check of up to $600 for individuals or $1,200 for married couples. The amount of the check will vary for people who meet certain income thresholds. Parents will also receive a $600 check for each qualifying child.
Congress also restarted extra unemployment benefits and extended the time people can access enhanced benefits. People who qualify for unemployment benefits will receive an extra $300 until March 14. And people can receive an extra 11 weeks of unemployment, ending April 5.
---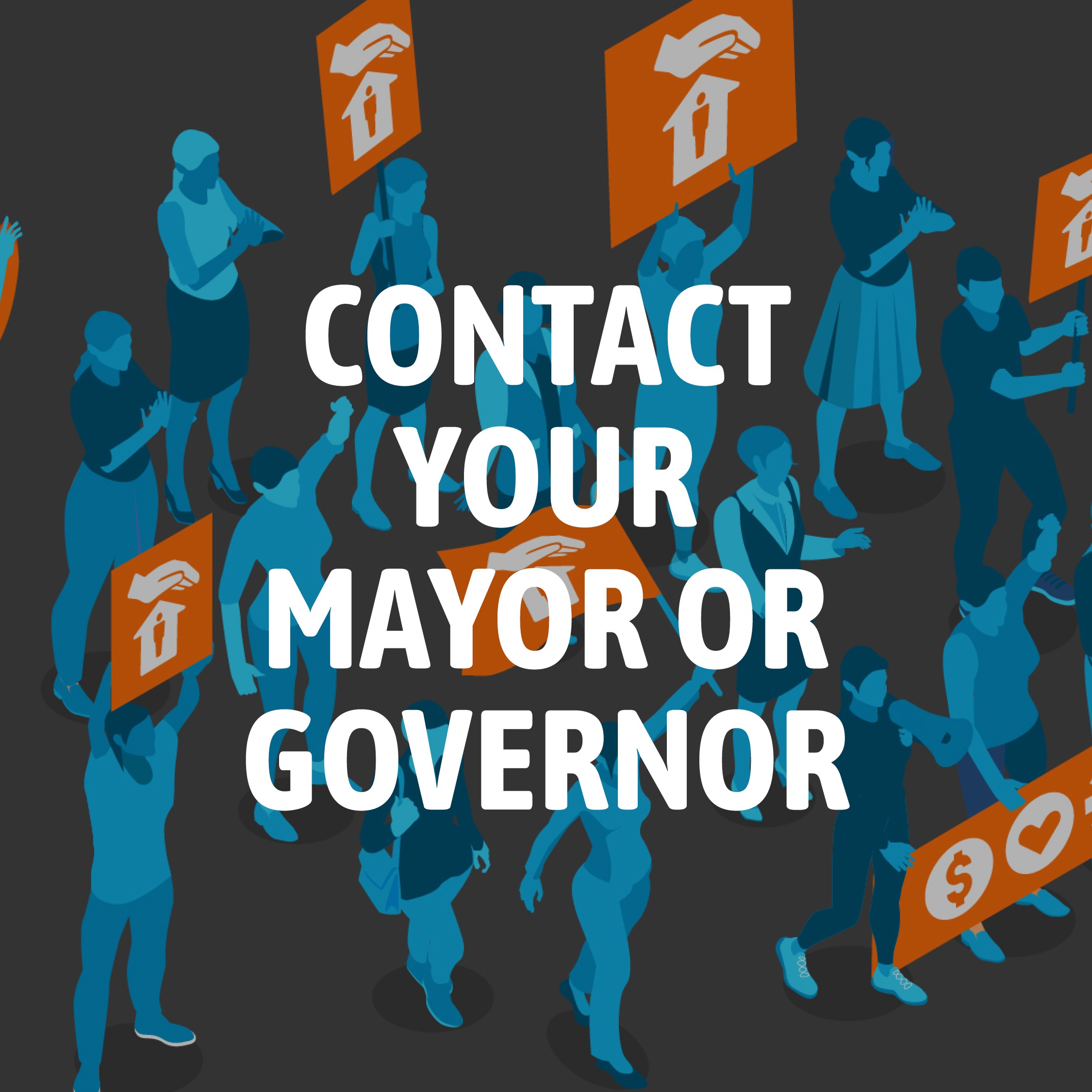 The fight is not over
Local and state governments were also given an extension to spend down their CARES Act funding. This gives our mayors and governors until Dec. 31, 2021, to use this funding to protect people experiencing homelessness and homeless response staff, and continue to stem the inflow into health care and hospital systems. This includes ensuring that people experiencing homelessness — and those helping them — have immediate access to housing, health and safety training, personal protective equipment, medical treatment, testing and vaccination options, and ultimately safe places to isolate and quarantine.
What you can do now
Contact your governor and mayor to ask them to act quickly to make sure that the people experiencing homelessness in your community — and the organizations that serve them — receive the resources and help to stay safe and healthy.
Remind your local leaders that your homeless response staff are still on the frontlines of this pandemic and continue to need access to protective gear and training as they work to protect those most vulnerable from contracting and spreading the coronavirus.
READ MORE ABOUT OUR ADVOCACY EFFORTS