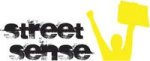 Two local organizations have recently joined the 100,000 Homes campaign, a national push to house 100,000 homeless people by July 2013.
"The neat thing about this campaign is that it is very streamlined. It is effective, it is efficient and generates amazing outcomes," said Kathy Sibert, the executive director of the Arlington Street People's Assistance Network (A-SPAN).
The national campaign reaches its goal by working with existing organizations, like A-SPAN in Arlington, VA and the D.C. Department of Human Services.Bethesda Cares, Inc. in Bethesda, Md. joined the campaign on September 22, becoming the 100th organization to join the national campaign.