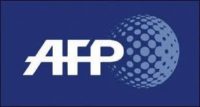 In the dead of winter last year, after 13 years of wandering the streets and homeless shelters of the US capital, Maureen Brosnahan was given a tiny apartment with no strings attached.
She would no longer have to endure icy nights lying on cardboard and wrapped in blankets and plastic, or huddle with others for protection against the thieves and psychotics who prey on the homeless after dark.
"You always think that something better is going to happen. And for me, this happened," she says of the 16-room dorm-style building run by Open Arms Housing, a local non-profit that houses homeless women.
"It doesn't hit you until you're in for a year or so, and then it's like, 'Bam! I'm inside'… You don't have to go to a church to take a shower."
The 53-year-old is one of thousands of people across the United States who have been moved into permanent housing in recent years as part of a new approach that supporters believe could end homelessness within a decade.