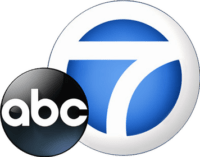 Extreme poverty and homelessness have long been community challenges, but when the COVID-19 pandemic hit, finding solutions became more difficult.
But in spite of everything in 2020, Bakersfield in Kern County managed to achieve "functional zero" for chronic homelessness, defined as homeless for more than a year or repeatedly over three years.
"Now we're at a point where if somebody becomes known to us and they meet this definition, we're able to essentially house them within one month," said Anna Laven, executive director of the Bakersfield-Kern Regional Homeless Collaborative.