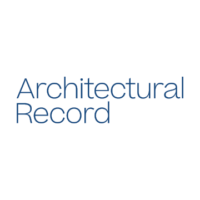 Rosanne Haggerty opened Common Ground in 1990; it has become one of the nation's most successful builders of insightfully designed housing, with supportive services for the formerly homeless. Ten years ago, she founded the nonprofit Community Solutions and began to show how homelessness is a solvable problem using her organization's systematic, data-driven approach (RECORD, March 2013 and October 2018). One component of the organization is Built for Zero, a network of 89 communities pledged to end homelessness by aligning government agencies, policies, and mission-driven nonprofits so that there is a clear path and a community-wide commitment "to bringing every person home."
Haggerty is a former MacArthur Foundation "genius grant" recipient; last April, the Foundation dramatically upped the ante by awarding Community Solutions the extraordinary sum of $100 million through its 100&Change program to advance the goal of ending homelessness in participating communities in five years. RECORD contributing editor James Russell spoke to Haggerty about the potential of such a grant, and of her work now as the pandemic threatens mass evictions.
You bring together government agencies and nonprofit organizations to develop a clear vision, relying on extensive data. How is this different from the way many cities confront homelessness?
When we were developing housing at Common Ground, we realized the need was to change the way problems are solved and the way organizations worked together. As we were building, we saw the problem was worsening. [That organization, now called Breaking Ground, continues its work.]
We asked why so many efforts fail to reduce homelessness and concluded that the people who are supposed to help don't have the information they need. Even before Covid, the country spent $12 billion annually reacting to this lack of housing. To solve any complex program, you need to understand it, how it is moving and changing, and everyone must be on the same page. The point-in-time count—an attempt by cities to enumerate everyone without shelter— is usually done once a year, in January, and has long been the data standard. Yet it's inaccurate, misleading, and hard to act upon.
Community Solutions helps cities and counties build an operating system, using data, to align their activities and understand what they need to do. When you know by name the people affected, you know how to get results—when to invest in housing or how to shift subsidies and other policies. Officials don't know what part of the solution is housing supply until they get their arms around the entire problem.