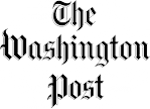 Late at night, David Clark wakes up and goes to the kitchen to choose from the boxes of cereal atop his refrigerator. He pours cold milk into the bowl and counts his blessings.
Toilet paper, which he keeps in abundant supply. Body wash that lathers up nicely. A machine to shampoo the rugs in his immaculate one-bedroom apartment.
"When I come in, I can sit right there on that couch and turn on the television," said Clark, 57, pointing to the worn beige sofa. "Don't have nobody telling me when to get up or go to sleep."
Clark has lived in his apartment in Arlington County for the past two years, after 26 alcohol-soaked years on the streets, when he frequently slept under Key Bridge. He is one of close to 300chronically homeless men and women whom Arlington has placed in housing since 2011, using a rigorously organized, all-hands-on-deck approach that experts say could also work in cities with much larger homeless populations. The county found housing for about 100 homeless families during the same four-year period.
"Arlington is not alone, but they're on the leading edge," said Jake Maguire, a spokesman for Community Solutions, an anti-homelessness group. "It shouldn't be unusual. It's startlingly simple."
Arlington has a master spreadsheet that lists homeless individuals by name, drawing from an annual survey of people living on the streets and carefully cultivated contacts at food distribution sites, shelters and other places where the vulnerable gather. The spreadsheet includes whether the people want housing, what health problems they have, their income sources and anything that might help or hinder their search for a home.
Once a month, there is a meeting of a task force that includes advocates and specialists in physical and mental health, as well as county social service workers. One person takes responsibility for each name on the spreadsheet. They go line by line, brainstorming about which public and private treatment programs and funding can be tapped to help each homeless person.