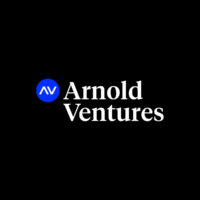 Adjacent to and northwest of Chicago, the metro area of Greater Rockford has a population of 337,715 and straddles across Winnebago and Boone Counties. Originally based on agricultural and industrial sectors, Rockford's economy was hit hard by the recession of 2008 and is still dealing with the economic repercussions today. At $21,615, the average annual income of a Rockford resident is lower than the national average of $28,555. Rockford's rents are relatively low at $715 per month.
Greater Rockford has seen substantial reductions in homelessness. The total unsheltered population has numbered under fifty in recent years. The City of Rockford's Community Services Division provides leadership and staff support for the local homeless services Continuum of Care (CoC), which participates in Community Solutions' Built for Zero initiative.
Rockford's goal: end all homelessness by 2020
Rockford's adoption of a Housing First approach was central to their success. Any person experiencing homelessness is tracked on a "by‑name" list or "active list," which facilitates interagency collaboration to provide access to housing and services. Rockford's goal is to end all homelessness by 2020 by individually focusing on the needs of subpopulations identified in their active list. Past success has been achieved through the creation of systems that unify crisis response and prioritize housing placement for unsheltered individuals and by fostering partnerships with first responders. Since 2013, there has been a dramatic reduction in the overall and unsheltered homeless population—a reduction that has been maintained to the present.
INNOVATIVE FEATURE: Systems that unify crisis response and prioritize housing placement for unsheltered individuals
A key leadership characteristic in Greater Rockford is the belief that homelessness can be ended, that housing is a basic right, and that no one should be homeless. This common ground fostered partnerships between homeless services providers, local government, and community partners. The community has tremendous pride in reaching major milestones that align with the strong value that "homelessness can be ended." One leader noted that "we were relentless in doing whatever it takes" and the benefits of "friendly competition with other communities," which included lots of peer‑to‑peer community sharing.