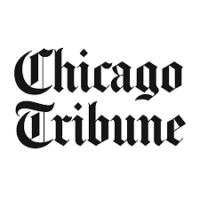 Did veteran homelessness really come to an end in Lake County?
Veterans still find themselves without housing in the county, but through a collaborative effort between the Lake County Coalition for the Homeless, Lake County government and the Captain James A. Lovell Federal Health Care Center, officials say a safety net is in place to identify and provide help for any veteran calling the streets home.
Lake County became the second such designated community in the state — Rockford was first — and just the 10th community nationwide.
Since 2015, the partners have worked to double down on quickly housing veterans, improving coordination among service providers and providing innovative solutions to barriers that were keeping veterans homeless, according to Sue Shimon, president of the Lake County Coalition for the Homeless.
"Four years ago, the coalition joined the Build for Zero campaign and we committed to ending veterans homelessness," Shimon said. "We pulled together and invited new partners, and we got to work. We developed systems for data sharing so that veterans care is coordinated across providers.