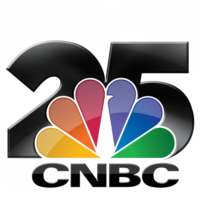 Award of $100,000 World of Difference grant to Community Solutions
Program targets poorest of Connecticut neighborhoods
Goal is to coordinate existing resources to improve lives
Cigna's expert team devoted to designing community program
BLOOMFIELD, Conn. — The Cigna Foundation today announced a $100,000 World of Difference grant to Community Solutions to improve the health and sense of security for residents living in Northeast Hartford. This community exemplifies the disparities in health and economic status in impoverished urban neighborhoods. A recent study demonstrated that life expectancy in this neighborhood is 10 years shorter than other nearby communities.*
The grant will support Community Solutions as the organization works with a broad base of local partners and residents to improve economic security, education and neighborhood safety. Research from the Robert Wood Johnson Foundation shows that these social determinants of health are often the root cause of illness and disease.
In addition to the grant, Cigna's professional staff is committing countless hours to Community Solutions to help improve life for Northeast Hartford residents.
"Through working with our partners in Northeast Hartford, Cigna will leverage our health improvement capabilities to help an underserved population right in our backyard," said Chris Hocevar, a business leader at Cigna. "We hope this program will be a model for innovation to coordinate services that can benefit other communities around the nation."
A primary goal of Community Solutions' work is to improve access to social and health services among Northeast Hartford's residents, resulting in better management of chronic conditions and less reliance on costly hospital emergency room services. Community Solutions used a neighborhood-based care coordination program to focus on the most frequent users of emergency hospital services. When the program was piloted recently, a social worker visited residents to identify and address the causes of people's high emergency service use. The pilot aligned with the Robert Wood Johnson Foundation's findings that poor health status and high emergency room use often stem from issues related to the social determinants of health. Data from the first set of 12 program participants indicated a significant reduction in visits to the emergency room at St. Francis Hospital and in significant health cost savings for those residents.
"Healthy neighborhoods depend on access to good medical care, but just as important, residents need quality housing, opportunities for work, good schools, and safe places for children to play. Cigna sees this bigger picture, and we are enormously grateful for their investment to partner with us in improving the health of the Northeast neighborhood," said Community Solutions President Rosanne Haggerty.
The Cigna grant will enable Community Solutions to involve a variety of stakeholders in solving local problems and creating health care strategies. Cigna's health team – all volunteers who are enthusiastically committed to the initiative – will work with Community Solutions to provide extensive support, including creating a neighborhood health risk assessment, conducting data analysis and developing a coaching, mentoring, and vocational rehabilitation model.
The Community Solutions team also will rally local hospitals, agencies and resident groups – using aggregate data and public health organizing techniques – to identify the most high-cost and at-risk health care users in the system and then use a financial, social and life skills model to help neighborhood residents improve their lives and reduce health care costs.
"Health equity is a primary focus for the Cigna Foundation as we strive to remove barriers so all people can lead healthy, secure lives," said David Figliuzzi, executive director, Cigna Foundation. "We're passionate about building powerful partnerships that fully involve the Cigna team and enable us to work together toward meaningful, sustainable change."
The grant is the latest in Cigna Foundation's support for improving children's wellness, senior care, women's health and health equity – which represent the four social priorities for Cigna's corporate responsibility platform known as Cigna Connects.
*The 2012 Hartford Health Equity index ranked the area number one in highest levels of potential years of life lost in the city.
About the Cigna Foundation
The Cigna Foundation, founded in 1962, is a private foundation funded by contributions from Cigna Corporation (NYSE: CI) and its subsidiaries. The Cigna Foundation supports organizations sharing its commitment to enhancing the health of individuals and families, and the well-being of their communities, with a special focus on those communities where Cigna employees live and work.
About Cigna
Cigna Corporation (NYSE: CI) is a global health service company dedicated to helping people improve their health, well-being and sense of security. All products and services are provided exclusively by or through operating subsidiaries of Cigna Corporation, including Connecticut General Life Insurance Company, Cigna Health and Life Insurance Company, Life Insurance Company of North America and Cigna Life Insurance Company of New York. Such products and services include an integrated suite of health services, such as medical, dental, behavioral health, pharmacy, vision, supplemental benefits, and other related products including group life, accident and disability insurance. Cigna maintains sales capability in 30 countries and jurisdictions, and has more than 85 million customer relationships throughout the world. To learn more about Cigna®, including links to follow us on Facebook or Twitter, visit www.cigna.com.
About Community Solutions
Community Solutions is a national non-profit organization that uses existing resources to help communities solve the social problems facing their most vulnerable neighbors. Most recently, the organization coordinated the highly successful 100,000 Homes Campaign, a national movement of communities that moved more than 100,000 chronically homeless Americans into permanent housing between 2010 and 2014, saving taxpayers an estimated $1.3 billion. Community Solutions also coordinates the Brownsville Partnership, a neighborhood-based effort to improve health and employment prospects in one of Brooklyn's most struggling neighborhoods. Led by MacArthur Fellow and Hartford native, Rosanne Haggerty, the organization also consults internationally on homelessness and poverty.