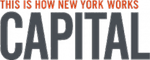 Prospect Park holds a lot of meaning and memories for Chirlane McCray.
It's where she married Bill de Blasio. It's where she took walks to unwind after stressful days. It's where the mayor bonded with his two children when he coached their baseball teams.
It's the kind of resource that allows for a physically and mentally healthy lifestyle, she said, but too many neighborhoods in the city lack physical space to play or walk, safe places to bring children, cultural institutions and stores that sell fresh fruits and vegetables.
"Park Slope has all of those things," McCray said of her own neighborhood Monday morning. "Too many neighborhoods in our city do not."
The first lady was speaking at the Johnson Community Center in East Harlem at an event held by the New York State Health Foundation, which announced $2 million in grant funding for six communities across the state. The two-year grants come from the New York State Health Foundation's Healthy Neighborhoods Fund and will be used to improve access to fruits and vegetables, establish new community centers, renovate an underused field house and soccer field, among other projects.
The Two Bridges Neighborhood Council, a nonprofit that works on the Lower East side, will implement design recommendations for the South Street corridor that will increase access for residents to the walking trail along the East River.
"We know that not every neighborhood offers the same chances at a healthy life," city health commissioner Dr. Mary Bassett said. She cited East Harlem, where one in every six residents has diabetes, compared to a city average closer to one-in-10.
"The numbers are actually hard to comprehend," New York City Council health chair Corey Johnson said. "It is so unacceptable."
Bassett has made reducing health inequities one of her defining goals, a mission she also pursued while working under the Bloomberg administration.
Evidence of these inequalities isn't hard to find, and city officials have for years bemoaned how a person's zip code can be a determinant of their health.
The life expectancy in Brownsville, for example, is 11 years less than it is in Murray Hill.
"What a scandal it is in a city with so many resources that a neighborhood like Brownsville has an expected life 11 years less than other neighborhoods," said Rosanne Haggerty, president and C.E.O. of Community Solutions. Her organization received $350,000 for work in Brownsville that will add 18 miles of new bike lanes as well as repurpose five vacant or underused spaces for after-school programs and public art projects.