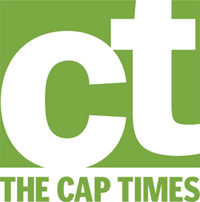 The Madison area has been selected to be part of Zero: 2016, a national campaign to end chronic and veteran homelessness in the next two years.
Through the Dane County Continuum of Care, a coalition of public and private agencies that provide service to homeless people, Madison is one of 71 communities nationwide selected by organizer Community Solutions, a nonprofit organization based in New York City.
Fifty-one of the communities also participated in the 100,000 Homes Campaign, a Community Solutions program that housed 105,000 people in four years before wrapping up last summer.
In addition to Madison, communities selected to participate in Zero: 2016 include Lancaster, Penn.; Chicago and Cook County; Miami/Dade County, Fla.; Ann Arbor/Washtenaw County, Mich.; the District of Columbia; and the entire states of Connecticut, New Mexico, Rhone Island, Utah and West Virginia.
Community Solutions spokesman Jake Maguire told the Cap Times that Zero: 2016 will help participating communities develop their own strategies to speed the process of housing homeless veterans and chronically homeless people.
Community Solutions will provide hands-on coaching and data tools, and will curate a national peer-to-peer learning network to accelerate innovation across communities as they seek to accelerate their housing efforts through four key areas of work: closing the research-to-practice gap, real-time data and performance management, local systems redesign and local leadership development, the agency said in a news release.